Telcos are losing millions of dollars every year to frauds. Of late, we see that fraudsters have become smarter and the tactics used by them have evolved into a more sophisticated level aided by the smart technologies. Further, with digital services entering the new mix of offerings, traditional strategies no longer fit the bill. Digital services, especially those offered on IP networks, are more susceptible to attacks as evident from the recent hike in SIP-based attacks.
The growing complexity in the digital services ecosystem demands a future-proof approach to secure the networks and prevent revenue losses.
Let's look at the top five reasons why you should invest in digital fraud prevention technologies.
Proactive versus Reactive
Traditional fraud management systems are post facto; they rely on transaction records such as CDRs, payment vouchers, provisioning details, etc., which are generated post an event. Hence, fraud teams can never get ahead of an attack and can only react to it. However, with digital methods, the network is monitored in near real time and fraud teams can tear down a call and prevent frauds before they occur.
Increased coverage to prevent frauds
SIP attacks are inherently complex; they range from Layer 3 based IP attacks, all the way to Layer 7 based SIP protocol attacks. All of the Layer 3 attack reconnaissance need not translate to a breach, but by keeping track of the origination of these attempts and then correlating it to high-risk behavior at the higher network layers, modern digital fraud prevention techniques can automatically prevent such attacks.
Combat Zero-Day Threats
Of late, fraudsters are increasingly exploiting the vulnerabilities in fraud detection mechanisms and duping the system with malicious inputs. To avert such frauds, you need to employ an intelligent system that can detect such attacks in real time and prevent them before they impact the customers. With advanced Machine Learning (ML), you can create a defense against such attacks and future-proof the algorithm.
Scenario Planning
Security and Fraud is an afterthought while new digital products are launched by telcos as the focus is initially on product functionality and the rush to go to market. This makes new digital services highly susceptible to attacks and breaches which are more often than not exploited very quickly by fraudsters. It is important that new digital services are put through vulnerability assessments and scenario planning so that obvious holes are plugged, and then continuous monitoring is put in place to detect any new threats to ensure profitability and prevent revenue leakages from fraud.
Future Proofing to address the complex scenarios
As the digital framework grows complex, threat management becomes even more challenging.  With advanced ML capabilities, the new threat management systems allow you to gather threat intelligence from across the globe covering a wide range of digital products. This will help you identify new trends and malicious patterns. Further, it also gives insights on the specific tools and tactics employed by hackers, so you can bolster the system well in advance.
Stay tuned to get more updates from Subex.
To know more about our Digital Fraud prevention Solution Click here !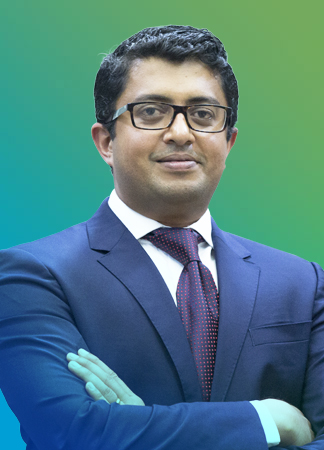 Kiran is a leader in the field of IoT Security Solutions. He is responsible building and strengthening Subex's presence in IoT Security by driving revenue growth, setting and executing the strategic and technology direction of IoT Security business, building the current team to capitalize on Subex's investment in IoT space.
Kiran has over 17 years of telecom experience in security, network analytics, and machine learning. Kiran also heads Procurement and IT function of Subex.