What are the 5 ways for telcos to minimize the impact of scam calls and messages
More than 50% of the calls made to mobile phones today are scam calls, according to recent research. These scam calls have grown exponentially in the last decade. With technological advances, scamsters are also evolving and finding newer ways to lure customers.
These are some of the most common ways how scamsters try to trick the customers:
Callers use fake names and pose as officials from government agencies like IRS, Border agency and threaten arrest, prosecution, and imprisonment
In some cases, callers demand thousands of dollars to be wire transferred immediately as there are pending dues are in the customer names to avoid arrest
Calls and SMS saying customer has won the incredible prize of millions of dollars and need to share personal data like DOB, address, account details, financial information and bear the tax/wire transfer charges to claim the amount
One ring scam alias Wangiri wherein caller gives a missed call from PRS number and when the customer calls back they are charged heavily for these calls
Caller ID spoofing is also one of the common ways to make a customer believe that this is a legitimate number
The key objective of scammers include stealing personal data from customers only to misuse later to attempt other telco frauds like account takeover, subscription fraud, handset fraud, and so on. Though customers are required to be vigilant to these scams, the responsibility lies with the operator to put measures in place to prevent these frauds as fraudsters use telco network as a medium to carry out this fraudulent activity. These frauds severely impact customer experience and damage the brand image of the operators. Recently a middle east operator reported that customers are receiving scam messages over OTT applications as well. Do not Call registry does not seem to solve the problem anymore and there is a need for telcos to implement new and advanced methodologies to combat these frauds arising from scam calls.
Here are 5 ways how telcos can combat these frauds:
1. Advanced machine learning methodologies
Leverage machine learning and develop advanced supervised and unsupervised models with historic data and can help the operator to profile the calls and SMS for any deviations and detect anomalies in real-time with an accuracy of 98.5%. Machine learning allows the operator to make decisions based on information as it happens, empowers them to anticipate and take proactive action.
2. Signaling Security
Operators FMS system should monitor signaling traffic from layer 3 to layer 7 in real-time to secure the network signaling exploitation on Voice, and SMS services. With signaling security operator can detect and prevent scam calls like Wangiri, IRSF and CLI spoofing in real-time.
3. Real-time threat Intelligence
Operators should have access to real-time threat intelligence of hotlists to block the scam calls in real-time. Subex honeypot network deployed in 64 locations in the world helps ROC FMS to be updated with threat Intelligence. And also, our recent tie-up with RAG Wangiri blockchain consortium aims to provide our FMS customers with real-time Wangiri hotlists to prevent Wangiri fraud.
4. Voice and SMS Firewalls
Operators should install a carrier-grade threat-focused firewall capable of subverting threats. The firewall monitors the outgoing and incoming traffic from/to your network and blocks malicious/spam calls depending on the rules configured within the firewall.
5. Subscriber/Customer Awareness
As a proactive approach, the operators should frequently make the customers aware of the increased scam calls and how not to be the victim of these calls. This will help in improving the customer experience by reducing the monetary losses of customers.
While scam calls can not be completely eliminated, having the right fraud protection strategy in place to address these frauds will ensure that operator protects customers from falling prey to these scams and deliver high quality service to their customers.
To understand how you can detect and prevent scam calls using advanced machine learning models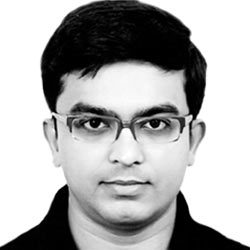 Deba has more than 15 years' experience in the field of Fraud Management, Credit Risk and Revenue Assurance solutions design. While in Subex he has had the opportunity to work in various roles as Implementation & Support Consultant, Subject Matter Expert, Business Solutions Consulting & Project Management. Currently he leads the team of SMEs in Subex, focusing on Managing Client relationships, Business Development for new solutions (AI/ML based), Solutions Design & Project Delivery globally.