Off-beam transformation – What are the side effects & challenges?
Has your organization's promotional advertisement campaign ever gone off-beam (incorrect or mistaken)? Not only it's a loss of an investment, but also drastically affects the credibility of the business. Imagine the scale of impact, if a telco's business transformation, from legacy to new systems, goes off-beam? That would be the worst nightmare for a telecom operator.
Need for transformation
Telcos across the globe are evolving from delivering traditional services to new age services. New age services, like content, digital services, require collaboration with multiple partners serving the ecosystem. One critical aspect of the evolution is the transformation of different OSS and BSS systems to cater to technological disruptions, fixed-mobile convergence, increasing competition and changing mindset of the digital consumers.
Challenges of transformation
Transformation involves migrating complex and voluminous data from legacy systems to the new systems. Proper design, analysis, planning, testing and eventually execution is required to achieve the desired results. Yet, many transformation programs run into multiple issues of quality, budget, and timelines.
One critical area that has a direct impact on the customer experience is charging and invoicing. Off beam transformation, resulting in overcharging or undercharging subscribers, lead to revenue leakages and customer dissatisfaction.
There are many aspects that have a direct bearing on the transformation process. However, they needn't threaten the transformation journey. Assuring the transformation journey will be the key differentiator in the end user experience.
Transformation journey in a leading South East Asian telco
A leading telco in South East Asia migrated their billing system from legacy to new and observed a dip in the postpaid revenue. While we investigated the reason for the same, below observations were captured:
Improper configuration of products in the process of transformation to a new system
It had been observed that there is a configuration gap in the new system where offerings given to customers and charging of those offerings is not the same. i.e. the retail tariffs as per the marketing catalog are not matching with the charging rates configured in the billing system. Some of the top revenue-generating postpaid plans were analyzed and an estimated under booking of revenue of USD~ 35K was detected since migration for those plans due to issues in configuration and rating.
Incorrect application of a discount for some plans was observed
While performing the discount and rating validation, increased discount for the month after migration was noticed and it was because of the behavioral change of the rental/commitment charging. A discount of few million USD was given on one offer id. In addition to this, few Customers were found where positive discounts were given, i.e. discount addition was done in the invoice in place of reduction. Voice and SMS are completely zero-rated and not charged for one of the plans which had accounted for a huge revenue leakage from that plan.
Incorrect invoices were generated and sent to the subscribers
Overcharging on invoices was observed which can lead to compliance issue with the regulatory body. While performing the product validation, few cases had been observed where customers were being charged for their old subscribed plan even after they deactivated from that plan. This causes dissatisfaction to subscribers and may lead to customer churn.
Multiple reasons can be attributed for the transformation going off beam in the above scenario:
Complexity of data and issues with data interpretation
Lack of project management expertise
Absence of exhaustive test-plan
Lack of a comprehensive governance framework to manage intergroup deliveries
Had these issues been taken care by the telco while performing the migration of their billing system, the above resulted revenue leakage would have been reduced.
Conclusion
"Rome wasn't built in a day but burned in one"
Transformation is a complex process requiring proper execution, especially billing systems that are at the core of any telco business.
SAFEGUARD YOUR OSS/BSS TRANSFORMATION WITH MIGRATION ASSURANCE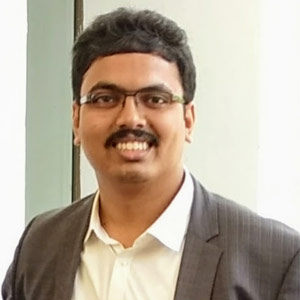 Sunil Subrahmanyam is a Consultant in Subex' s Business & Solutions Consulting vertical, focusing on the area of Partner Management in Emerging Markets. He has over 3+ years of experience in Telecommunications & IT industry with key focus on Revenue Assurance, Risk Advisory -Telecom, Business Intelligence & IT transformation. He is a TM Forum certified Revenue Assurance Practitioner and had previously worked with Cognizant and Tata Consultancy Services.