¿Estás listo para descifrar el laberinto de Facturación Digital?
¿Alguna vez has adivinado quién será tu próximo socio digital, OTT o de venta al por mayor? Al ver el ritmo en que las asociaciones están creciendo a lo largo y ancho de la industria, parece que no obtendrá una respuesta fácil a esta pregunta. En esta carrera, contar con socios es una necesidad de la hora, y eso también en las categorías de entretenimiento, seguridad, juegos y más; no habrá mucho tiempo para analizar los antecedentes del socio o trabajar en la lógica empresarial. Pero estará seguro de que su viaje digital va por buen camino, con nuevas oportunidades de negocios e ingresos … ¡Hurra!
Ahora, las cosas se ponen patas arriba cuando se da cuenta después de unos días de que hay una dificultad con la administración de la cuenta del socio o contenido defectuoso entregado a los suscriptores, disputas derivadas de los acuerdos, o descubre que hay un problema grave en la forma en que se están ejecutando los términos comerciales. ¿Por qué sucede esto?
Bueno, el problema podría deberse a la falta de preparación y previsión; tampoco se debe culpar a nadie, el panorama empresarial en rápida evolución arroja una bola curva. Con miles de compañías digitales formando un complejo laberinto de asociaciones, los desafíos son ciertos. Estos desafíos podrían surgir de todos los sectores, no solo de sus socios, sino también de sus clientes o fuentes externas.
Veamos algunos de los típicos desafíos que puede enfrentar en sus compromisos con nuevos tipos de socios:
Hay un proveedor de contenido y un socio que se ocupa de una variedad de tipos de contenido, incluyendo video OTT y aplicaciones móviles, pero le resulta difícil integrar todo tipo de servicios en una plataforma.
El contenido ofrecido por su socio está incompleto o corrupto, y los cargos deben revertirse a un cliente. ¿Cómo resolverá el acuerdo en este contexto?
Un cliente se involucra en actividades fraudulentas; Por ejemplo, después de descargar el contenido, él / ella no realiza el pago argumentando que el contenido es de baja calidad.
La Acuerdo de socios se vuelve difícil a medida que su socio se involucra en prácticas poco éticas, como usar una plataforma fraudulenta para rastrear el número de descargas o las impresiones.
Un fraude de phishing afecta a sus clientes, lo que le obliga a compensar masivamente.
Una violación reglamentaria inadvertida por su parte conduce a complicaciones legales graves, lo que lleva a pérdidas financieras y daños a la reputación.
Y la lista continúa…
¿Dónde está el problema? ¿Quién será responsable? ¿Cómo superar estos desafíos?
El problema de fondo con la mayoría de las empresas de telecomunicaciones que buscan oportunidades digitales es a veces la falta de preparación tanto en términos de tecnología, infraestructura y conciencia. Con los constantes cambios en el panorama digital, la presión regulatoria y el aumento de CAPEX, anticipar todo lo que podría salir mal es una espiral descendente. Una actualización de su sistema de soporte comercial y de operaciones (BSS / OSS) podría ser una solución, pero ¿hasta qué punto y en qué medida debería llegar la actualización? La mayoría de las empresas de telecomunicaciones ya han iniciado la transformación BSS / OSS, pero aún no han alcanzado el nivel de madurez digital que se supone que deben. ¿Por qué?
Bueno, los escenarios discutidos anteriormente indican que la infraestructura tecnológica que está construyendo para proteger su negocio digital debería ser capaz de abordar no solo los desafíos actuales sino también los eventos futuros que probablemente surjan. En otras palabras, debe ser capaz de predecir los escenarios futuros hasta cierto punto y abordar los problemas antes de que afecten al sistema, y que además sea compatible con el futuro para que pueda adaptarse rápidamente.
En términos generales, una estrategia integral de OSS / BSS que aborda diferentes aspectos como la Gestión de ingresos, la facturación y la Gestión de socios y la experiencia del cliente de manera proactiva es la necesidad de la hora.
Estén atentos para comprender cómo Subex puede ayudarlo a desarrollar una estrategia de facturación digital que lo ayude a alcanzar el estado de un proveedor de servicios digitales (DSP) de nivel 4 exitoso. Si desea saber cómo las soluciones de Subex pueden ayudarlo a construir un ecosistema digital que aumente sus flujos de ingresos y mejore el valor para el cliente, contáctenos.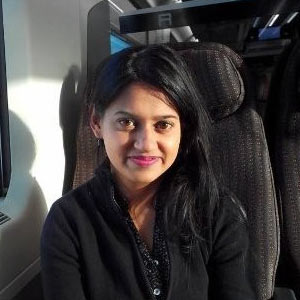 Debolina is a seasoned professional who specializes in Telecom Partner Settlement, Route Optimization, Interconnect Billing and Order Management/Provisioning. She has over 10 years of experience in the Telecom industry and has a vast exposure to customers from all regions. Debolina currently works as a Technical Product Manager where she manages the product management for the Cost Analytics Portfolio of Subex. She is an active contributor on various forums like Actuate, QlikTech, and is also a voracious reader and an active blogger.