Are you 5G Assured? 4 Game-changing Business Assurance trends to evolve with 5G
Even before we could be content with 4G and its value offerings, the 5th wave of telecom evolution is already here. Telecom giants from Middle East Asia, the Americas and the European geographies have already built their first publicly available prototypes in the 5G environment and are aggressively working towards building newer service models to drive unparalleled customer experiences. All said and done it is still in silos since the very process of conceiving the 5G ecosystem is underway. OEMs and integrators like Nokia and Qualcomm have also created enablement environments for the CSPs to progress with their 5G on-going projects.
Release 16, one of the much-hyped releases by 3GPP aims to complete the IMT 2020 vision of building a fully functional 5G working environment is in progress. This, in turn, is going to change the entire scenario of business assurance.
Here are four forecasts which are going to change the perception of looking at Business Assurance.
Business Assurance practices will be services driven and customer focused.
5G is a service driven architecture. The basic objective of 5G is to develop an integrated communications environment for driving scalability of services and Man-to-Machine interactions a reality. The evolution of 5G offerings, services and niches will be around 3 major value propositions as described in the IMT Vision 2020:
Enhanced Mobile Broadband
Ultra-Reliable Low Latency Communications
Massive Machine Type Communications
More such use-cases can be seen in the diagram proposed by ITU-T for enabling IMT 2020 vision.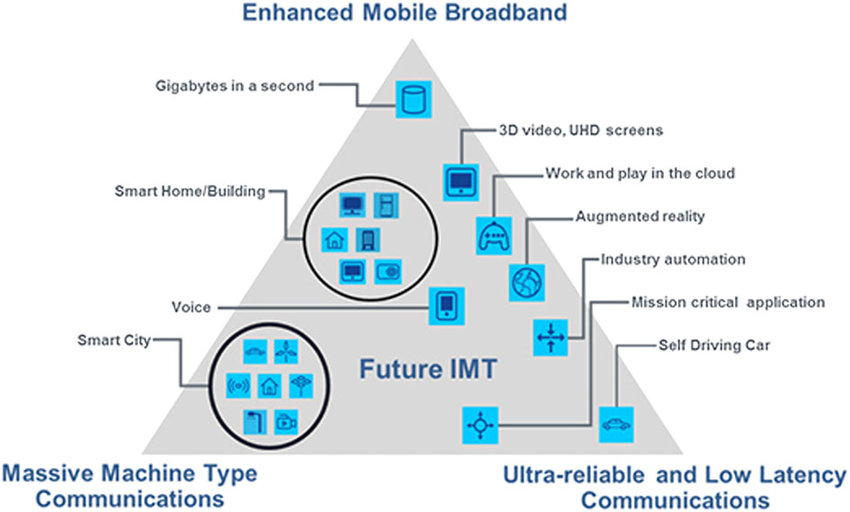 The "switch to bill" outlook towards revenue assurance will soon be replaced by revenue enhancement and monetization of these freemium models of service delivery. With the first line of controls already being built and integrated into the BSS systems, the focus of business assurance will shift towards customer experience while maintaining the required financial bandwidth for sustenance and monetization of services offered.
Managed services will converge for the OSS and BSS spaces.
Managed services have evolved separately for OSS and BSS parts of the telecom ecosystem and have required special resources (manpower & machinery) for execution. However, that will no longer be the case. 5Gs service-oriented architecture with network slicing capabilities would cause business assurance functions to be staffed with professionals who have a sound understanding of networks and the business aspect of services associated with it. Strong data interpretation and the ability to co-relate, interpret and present a business outcome with a network performance measure would be in demand. Also, new areas such as Network Asset Assurance, Spectrum and Capacity Assurance, (which were previously on the edge) would now be an integral part of the overall business model.
Use of Advanced Statistical Methods and Analytics for Assurance Practices
5G, with its ability to support multiple service environments, will offer a great platform for the proliferation of Machine learning (ML) practices, both in the networks as well as the business domains. For example, ML may find use in enhancing self-organization feasibility through cognitive network management while in the business domain ML's role would be to support QoS management in highly automated slicing environments.
Integrated Security Practices will drive a whole new outlook for combating fraud
Cyber-security and traditional fraud management practices, until now have had different paths of evolution. Since 5G will be an end to end IP based delivery platform, this will cause cyber security and fraud management practices in telecom to converge to counter new fraud scenarios that threaten the confidentiality, availability and security of the business.
Bottomline Question: How do I ensure business readiness for venturing into 5G?    
The readiness matrix for venturing into the 5G space can be broken into three major pillars:
Technology and Risk Readiness:
While venturing into the new generation of technology, it must be ensured the current network and systems are not cannibalized. One good way to start with is to ensure backward technology integration. This, in-turn, will ensure seamless onboarding. It is also required to premeditate necessary risk controls (business, operational, compliance and financial) involved in the different stages of migration to quantify the overall risk appetite to arrive at basic business decision of "to be or not to be"!
Business Model Readiness:
As stated earlier, the IMT – 2020 vision is to create business models best suited for the targeted customers. Depending on the existing value chain arrangements, the CSP can start identifying what kind of revenue stream partnerships can it afford to get into to roll-out services best suited to the proposed customer segment. It is suggested that in an economy that is cost-sensitive, sharing of capabilities (technology, manpower and resources) is the best way to start with.
Customer Readiness:
Knowing the present capabilities, limitations, interests and desires of the customer is important and correlating these with the business model deliveries is imperative to the sustainability of the business. This not only helps the business earn more from the customer but also helps understand the changing patterns in their behavior much sooner and with visible effect.
What to look in a 5G transformation assurance partner?
To sum it up, it's important to have an assurance partner that can support you in driving a technology transformation course that is so complex. The partner should be able to provide support at any leg of the transformation – from choosing the right model of delivery to helping realize monies out of it. The partner should be capable enough to drive decisions on risk treatment and help the business attain long term sustainability with an optimal amount of investment.
Read the PoV to know about the journey of 5G and how CSPS can navigate through the hurdles.