How the Power of 5G will Redefine Partner Management
For an industry struggling and grappling with the speed at which new technology innovations are gaining relevance, 5G promises to be a serious game changer and the claim is completely merited. But nevertheless, telecom operators and their partners are very optimistic with the promised power that 5G will bring but are wary of the super-organizational efforts it will take to have real bottom line impact. 5G will change the equation for the industry much like the advent of cellular phones and services did when they shook the world with its possibilities.
One Promise, Myriad Applications
With adjacent technologies like Multi Access Edge Computing and Network functions virtualization to AR/VR that will thrive, the emergence of 5G promises to increase the number of connected smart devices.
The use cases are many, and some are life changing. Video delivery and adverts are two areas that will significantly gain from enhanced speed, making the experiences highly personalized. The Quality of Service and SLA for each of these use case will depend on the criticality, and the acceptable thresholds will be adjusted based on the services. Quality of Experience (QoE/QoX) models will evolve for newer applications.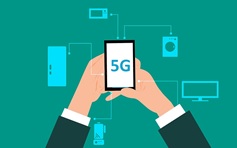 With the ability to service numerous connected devices, the levels of quick and agile responsiveness are going to shake up the current equation. 5G will provide low latency needed for AR/VR enabling high speed data transfer. The impact of all these of course is a significant improvement in quality and experience!
The impact of 5G thus, affects telecom operators of course, but also sees a lot of across industry use cases. The discoveries of new use cases will lead to the rise of
modern partnerships
in areas such as IoT, AR/VR, smart homes, virtualized networks, distributed cloud amongst others. So, hospitals as enterprise partners for remote surgeries, augmented reality shopping experience for brands, collaboration apps that are reinventing mainstream games – these are just some of the possibilities that will impact enterprise business as well as retail.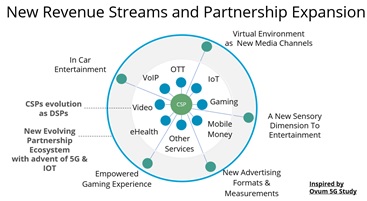 However, as we move ahead, there are two aspects that need to be clear:
The basics of what this promised change is in terms of technology, capability and regulations
What operators need to do to fully optimize the powerhouse performance that is expected from 5G
Yes, they could both be moving targets and rapidly adapting is the need of the hour.
A Careful Hope
The reason why caution must be exercised though it is easy to get carried away in the excitement is that the basic systemic problems remain unchanged. Tightening regulatory norms and increased compliance requirements, the global debate on privacy and data breaches, intense competition translating to depreciating profit – all these are very much alive.
5G must be embraced by operators but there needs to be a method of adoption. There is greater scope for perimeter security and 5G will mean increased efficacies, but all of this will only come to fruition if these exercises are balanced with understanding the now-more-than-ever-importance of data analytics, AI and machine/deep learning and understanding how all of these components will be needed to offer improved service. What this means is that network operators finally have a chance to take somewhat of a centre-stage in ascertaining more control over two critical aspects
1) Re-building their customer experience so there is a shift in perception and hopefully loyalties and
2) Finally finding a way to ensure monetization is addressed
Changing the Paradigm with 5G
The journey towards 5G implementation is going to be a long and arduous one. While 4G is not something that operators can ignore entirely and shouldn't, there must be a re-look into the operators' own business models and relationships with key stakeholders. They need to see where deeper relationships can be forged to understand the customer's somewhat limited yet exaggerated expectations of 5G.
For the 5G promised change to make a significant difference, industry require alertness towards the variegated forms that disruption and transformation are going to take. The definite actions to make this happen will simply make all the difference between success and failure for the world's telecom operators.
To know more about Subex Partner Management solution.