From 4G to 5G, keys to digital transformation
The journey of digital mobile communications began with the inception of 2G technology in the 90s. In retrospect, the technology evolved multi-fold, mainly due to the promising growth the industry witnessed. One of the prime reasons for evolution was the constant progression of technological enhancement to overcome legacy technology challenges. One such challenge that has served as an impediment for a smooth technological transformation has been the need to do a hard transition from one standard to the next. I personally witnessed it as the technology evolved from 2G to 3G, as well as 3G to 4G, throwing multiple challenges to network professionals as we sought to ensure service continuity while maintaining user experience targets.
More recently, with the inception of 5G technology, the approach of network standard replacement has vanished away.  Early adoption of 5G technology doesn't need 4G replacement. As a matter of fact, it gradually builds upon the LTE network. Let's get into a little depth on this:
5G technology primarily has two deployment strategies, refer to figure 1. Non-Standalone (NSA) is the first version currently being used by all existing 5G networks. NSA has its own limitations when compared to full standalone or SA, the other version of 5G.
Setting aside the limitations and noting the fact that the time span taken for complete transition of previous generation technologies was quite high, I see the introduction of NSA deployment strategy as a good pragmatic move. 5G NSA lays a strong foundation to prevent such a repeated flaw in standards development, facilitating smooth transition from 4G to the full 5G SA standard.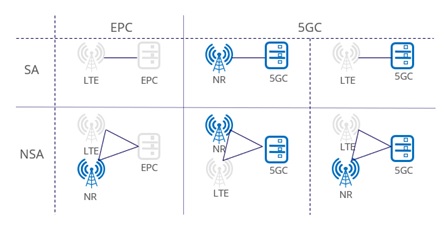 Figure 1: Non-standalone and standalone deployments
In practical terms, the early implementations of 5G will use a combination of 4G and 5G technologies to function. This combination will evolve across geographies and the ratio will vary across the regions, depending mainly upon the availability of spectrum and CSPs' digital transformation strategies.
The latest GSMA mobile economy 2019 report predicts that by 2025, 4G will remain the predominant technology with a market share of 59%. 5G will continue to grow but will only cover a market share of 15% by that time. The fact that 4G will remain the dominant technology by 2025 is not surprising, considering 3GPP standards for 4G is being developed and enhanced to LTE-advanced pro, which is often termed 4.9G (or the more dramatic "Road to 5G").
This will lead us to a very interesting phase in the mobile communication industry and eventually to a very important question: "How should a CSP plan for 5G networks or most importantly how should it plan the transition from 4G to 5G technology?". Frankly, there is no fool-proof guiding principle but there are some real-world use cases that I would like to take you through.
Case 1: Rakuten network in Japan will not initially offer 5G services. Instead, it will leverage its 4G LTE network with macro and small cells. Most interestingly, it will be fully virtualized from the radio access networks (RAN) to the core, with end-to-end automation for both network functions and services. This approach is intended to construct a network quickly and cost-effectively, which should put them in the pole position when it comes to launching and monetizing 5G. Obviously, Rakuten has had the luxury of being a greenfield operator, however, there are still some key lessons that other CSPs can take from their approach. These will come handy towards balancing the Capex lift of 5G while fighting an uphill ARPU battle.
Case 2: US operator AT&T, from the current state of 5G deployments, is encouraging the upgrade of 4G networks to its most advanced versions. LTE advanced and LTE advanced-pro have been available for some years now and CSPs like AT&T in the US are referring to it as "5G Evolution" (5GE), even though it is most definitely not an official 5G standard, but rather the latest version of 4G.
Each of the above cases demonstrates that consolidating the existing LTE network and gradually making it 5G ready may be the most optimal and cost-effective way of evolving from 4G to 5G. Moreover, as the technology itself provides this smooth and seamless transition capability, CSPs should leverage it.
The bottom line is, while 5G clearly points the way forward, it's the foundation of 4G that will be a critical part of its planning, operation, and success. Additionally, the strength of the current 4G foundation depends on how seamlessly and smoothly content on LTE networks (primarily data-driven) is delivered to the end-users. Mobile users want both smooth experiences and obvious incremental improvements in network speeds to feel satisfied with network performance. Evolving networks toward 5G is crucial to keeping up with the appetite for higher speeds and quality user experience.
Subex network analytics offerings take into account the key aspects of digital transformation and help a CSP consolidate its current 4G LTE network and plan for 5G network in a most cost-effective way with focus on enhancing the customer experience and maximizing returns on network investments.
To understand more on Network Investment Planning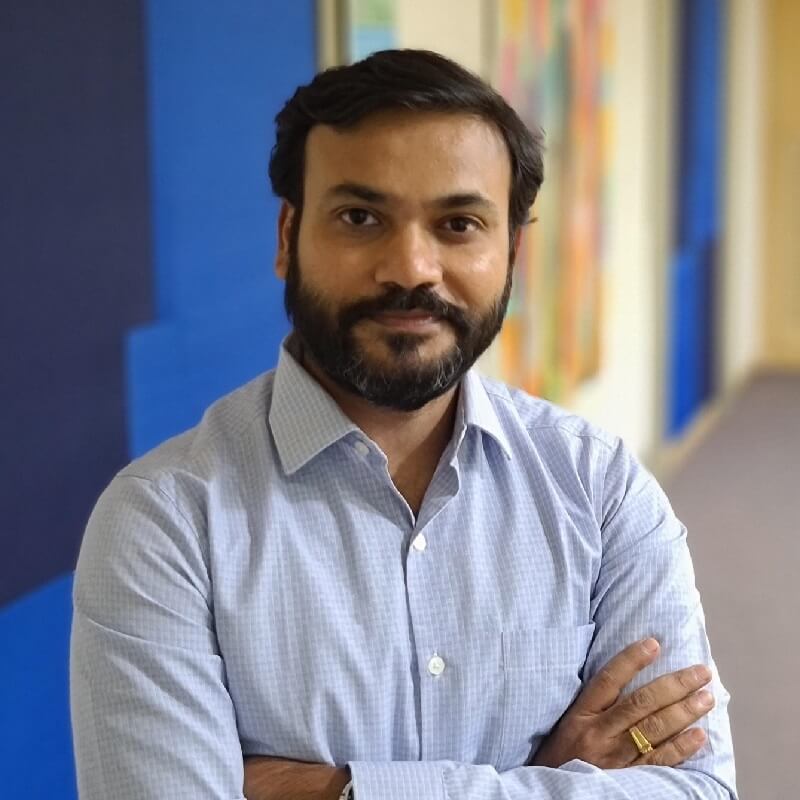 Alok Kumar Sinha, Product Director-Network Analytics, Subex, has around 16 years of experience in the telecommunications industry in roles spanning RF planning & optimization, pre-sales, consulting, and product management. He enjoys the challenge of simplifying network planning and optimization complexities and loves to explore new technologies to establish strategic thought-leadership, innovation, and ideation.