Part 2: From Telcos to Tech-cos – Leapfrog to the Future with AI
In the 1960s, Xerox renewed its entire business model based on a single premise: Customers don't want products. They want services. Having reached its tether's end, the brand pivoted and is now one of the most successful providers of digital printing solutions. As Renee Montagne, the CEO of Xerox, in 2012 aptly stated, "If you don't transform, you're stuck."
Our touched on stories of AI and digital transformation. While traditionally slower to innovate than others, the telecom industry is waking up to the benefits of rapid digitalization, aggressive automation, and AI-led ecosystems.
So, what's next for telcos, and how do they leapfrog their AI programs? By transforming the entire operational process pipeline with AI at the core. Here are 5 ways to do this:
1. Make AI Pervasive in Networks
Software-defined networking (SDN) and network functions virtualization (NFV) help telcos rewire their networks dynamically for unprecedented gains. The applications rise beyond capacity planning and network management. For context, think of how replacing an appliance, like a ceiling fan, from a mechanical one to a smart fan alters user behavior as well as fan performance. Customers can download an app to start and stop the fan remotely, change its speed, monitor energy efficiency, and get recommendations for optimal settings. All of this is done remotely, delivering extreme user convenience. The seller, on the other hand, gets insights into performance to predict failures, diagnose issues, and preemptively schedule maintenance, saving on ad-hoc costs. Similarly, SDN facilitates a revolution in network provisioning and customer experience.
2. Create AI-centric Business Models.
More than providing infrastructure to run various innovative services, telcos must join the flurry of disruption by doing more with AI. One fundamental change is the ecosystem mindset that spawns new partnership models whereby telcos also grab a slice of the market thanks to their vast customer reach. As the saying goes, "Alone, I can run fast. Together, we can run far." Telecom is ripe with examples of this. Consider how mobile wallets have bled into the FinTech space, nudging telcos into evaluating how they can offer solutions for fraud, encryption, and Anti-Money Laundering (AML).
3. Stay Agile with Open Architecture.
An example in the previous blog illustrated how small shops can offer seamless customer onboarding. One of the levers is back-end data encryption for the digital verification of a customer's credentials, which is impossible without open architecture. To simplify, one could compare open architecture to the standard-issue fuel inlet in all motor vehicles. No matter the automotive brand, all vehicles are outfitted with a single type of inlet valve, allowing the motorist to refill fuel at any fuel station. Similarly, the open architecture enables telcos to move away from proprietary software to those that grant fast, secure, and seamless interconnections to a larger ecosystem.
Telcos can monetize data in resourceful ways, as in the case of alternate credit scoring using telecom data to support microfinance loans and creditworthiness to numerous non-banked populations where there is no conventional credit bureau. Open infrastructure and architecture equips telcos to wield innovations such as the movement towards Open RAN or the development of Open APIs by TMForum. It also streamlines collaborations among vendors so telcos can onboard partners and bundle services and packages with agility. Modern mobile apps of traditional telcos is a classic case, replete with non-telco services such as utility payments, mobile wallets, media and content, eCommerce, OTT subscriptions, and more.
4. Strategize for AI-driven Sales, Channel, and Supply Chain Management.
Indian insurance behemoth Life Insurance Corporation (LIC) set a precedent in how efficacious indirect channel marketing is when it empowered nearly 1.3 billion agents across India to sell its policies raking in nearly 96% of the titan's revenues. Traditionally, telcos have not fully monetized indirect channels. With AI, this will change. Through cost-effective and seamless onboarding via digital apps and robust security protocols, AI can channelize visibility to new subscribers. For instance, when a customer books a flight ticket, telcos can promptly offer roaming plans customized to the subscriber based on their usage patterns. Similarly, AI can also revamp supply chain operations by infusing intelligent sourcing practices that respond intuitively to unpredictable market forces. The widespread impact on food supplies and other essential manufacturing raw materials due to unrest in Ukraine is a prime example of why diversified and intelligent supply chains are essential.
5. Curate Frictionless Customer Experiences.
Finally, all of this will bring to bear delightful customer experiences. As telcos use AI to reimagine their operations and processes, models and infrastructure, services, and products, it will have a game-changing impact on customers. Customers will not only experience first-hand the frictionless, delightful interactions crafted via AI but also cement their loyalty to a telecom provider that helps them live better lives and that prioritizes their conveniences and preferences – all in one single window.
Imagine the opportunities. And now, reimagine them with AI.
Subex is at the forefront of driving AI-led transformation. To watch a demo or learn how we help you revolutionize your business with AI, reach out to us at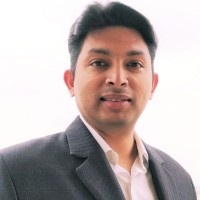 Arundeep is a Director in Subex's Business & Solutions Consulting Group and works with CSPs across the globe on strategies and solutions to leverage the power of Data, Analytics and AI to generate business value. As part of his current charter, he creates possibilities for enterprises to truly democratise the use of analytics and AI by capitalizing on the cutting-edge capabilities of Subex HyperSense.