How Margin Assurance helps telcos grow their Business
Introduction
Modern technologies and digital transformation are disrupting the existing business models for communication service providers (CSPs). With the breakneck speed of innovation CSPs are constantly investing in new technologies leading to escalating Capex and stiff competition from players like Over the Top (OTT) solution providers. With such dynamic ecosystems, flexible products, and increasing customer demand for digital services, it is challenging for CSPs to secure margins. Yet, they must keep pace with change to remain relevant in today's competitive landscape. Telcos should focus on how these disruptions impact their bottom line and profitability. The need of the hour is robust margin assurance programs and solutions that enable data-driven decisions and strategic investments with greater RoI.
Telecommunications – Fixed and Wireless
Revenue Growth (local currency)

Source: S&P Global 2022, Telecommunication trends
Telco Revenue is Declining, but the Future Holds Promise.
The traditional telecom operator is no longer an isolated entity in the market. They engage in multiple collaborations for audio, video, content, analytics, cloud solutions, etc., to cater to the various needs of different customer segments. The growth trajectory is undoubtedly promising, thanks to an ecosystem replete with diverse and lucrative partners. But, monitoring long-term profitability remains a concern.
For instance, a 2022 global report by S&P predicts that CSP revenue growth will decline in 2023 compared to 2022. Several trends are steering this shift:
New Over-the-Top (OTT) players are eating into telecom revenues by offering a wide bouquet of customer-centric services at competitive prices.
Evolution of telecom technologies like 4G and LTE are depleting voice revenues while increasing demand and consumption of data services.
Business partnerships are now highly complex, and the lack of granular visibility into products and services leads to shrinking margins.
Why do Telcos Struggle with Profitable Revenue Decisions?
To retain their edge, telcos instituted changes in how they operate and what they offer customers. But these also affect revenues for the following reasons:
1. Product complexity impacts profitability
The primary offering from traditional telecom operators was voice and SMS services. But, as customer usage patterns become increasingly data-heavy, we see a shift towards consume-all-you-can packs. Moreover, to keep customers engaged, telcos need to do more. They have to offer apps, bundled OTT services, and intelligent offerings. It has created an intricate portfolio governed by complex product structures and multiple offerings, which are very hard to manage from a service delivery perspective. Significantly, executing smart pricing decisions and measuring profitability among these numerous and complex interactions is hard.
2. OTT partnerships eat into telco margins
Customer demand for OTT content – such as videos, music, movies, etc. – delivered through communication networks forces operators to enter into partnerships with OTT providers on local, regional, and global levels. Bundling such services is a competitive differentiator for telcos to retain and attract subscribers. However, margins are sometimes affected because telcos have limited ways of gauging whether the partnerships are, in truth, profitable and contributing to top-line growth. In some cases, these have low cost-benefit value, leading to partnerships with low profitability for telcos.
3. New tech is Capex-heavy
The pace of digital transformation has accelerated over the past five years, which puts pressure on telcos to upgrade their networks and adopt next-gen technologies such as automation, AI, network functions virtualization, etc. And while these initiatives bleed heavily into Capex budgets, many players are still unclear about actual RoI. Consider how network technologies took decades to evolve from 2G to 3G and then 4G. But moving from 4G to 5G is happening in just a few short years. These days, telcos are focusing more on metrics like average margin per user (AMPU) to get visibility into their service delivery stack rather than average revenue per user (ARPU), which is no longer an accurate indicator of profitability.
Decoding the Power of Margin Assurance
Margin Assurance is a comprehensive way for telecom operators to identify and measure direct and indirect costs in their balance sheet across operations, partnerships, customer services, and product/service offerings. It leverages analytics and automation to give business decision-makers visibility into revenue and margin KPIs, empowering smarter, strategic, and real-time decisions that effectively increase profitability.
Here is a concise table mapping the capabilities of margin assurance to tangible business benefits for telcos:
| | | |
| --- | --- | --- |
| Areas | Capabilities | Benefits |
| Operational efficiencies | Maintains operational margins across costs plus essential margins as per industry best-practices | Accurately derive, compute, and report on profitability |
| Revenue KPIs | Leverage AMPU to segment customers as profitable ones | Enhance customer satisfaction by creating targeted campaigns |
| Marketing & campaigns | Devise strategies for cross-selling products based on customer segmentation | Improve business decisions that result in higher revenue |
| Partnership analytics | Transparent margin analytics to channel resources into the right partnerships and customers | Elevates productivity of telcos resources through insights into RoI of existing and new programs, products, and services |
| Business intelligence | Provides market intelligence and margin evaluation to understand one's position against challenges based on subscriber behavior and margin trends | Improves competitiveness through profitable pricing, unique margin products, and customer retention |
Sharpen Your Edge with Margin Assurance Best Practices
Leveraging years of domain experience within the telecommunications industry, Subex has developed a powerful margin assurance solution that gives telcos granular insights into margins, revenue, and profitability. The three pillars of our solution approach are:
Robust cost allocation models, driven by best practices, whereby every cost line item is part of the P&L account
Advanced margin analytics that immediately identifies low-performing areas with simulation to determine how to boost performance along with intuitive dashboards for visualizing costs, insights, areas of action, and recommendations
Pioneering solution design that is exceptionally comprehensive across customers, products, segments, network levels, technologies, products, pricing, and more
A Definitive Guide to Transform the Telco Business
As a means to empower CSPs with the best practices when it comes to assuring margins, Subex has shared its approach in detail in the TMForum Guidebook titled 'Business Assurance Transformation – Margin Assurance', where we are the lead contributor along with other leading telecom operators and vendors. The guide examines how an approach that leverages automated cost allocation models for dynamic insights rather than static ones can drive better business decisions using next-gen technologies.
Members can instantly download the TMForum guidebook here.
To learn more about Subex's approach to margin assurance.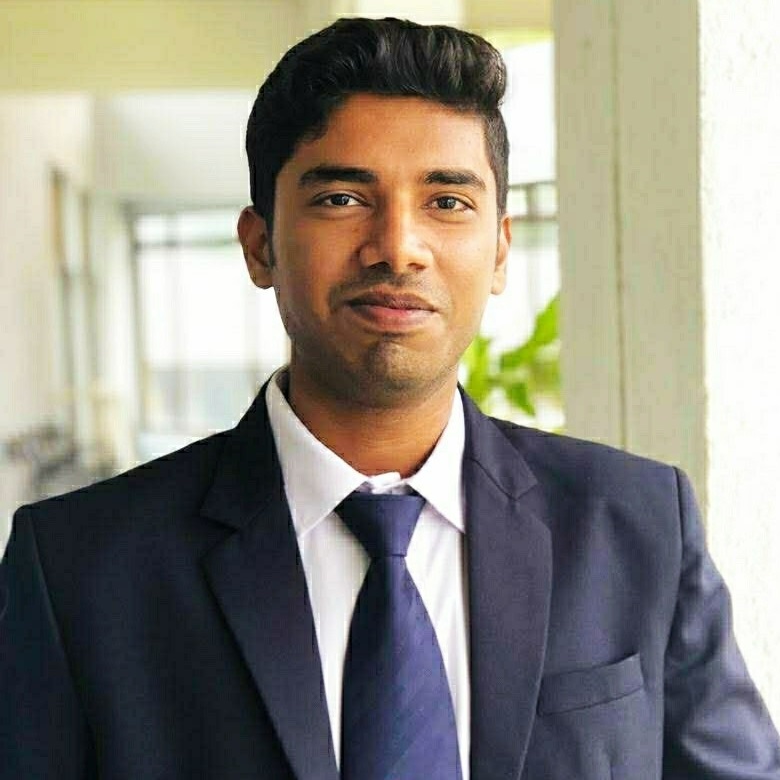 Roshan Pandey is currently working with Subex's Product Marketing team. He is a postgraduate in management from Symbiosis Institute of Digital and Telecom Management with Marketing as his majors. He has work experience across Marketing and sales in the IT and Telecom industry. He is a passionate public speaker and enjoys reading about technology and marketing.