2021: The Year of accelerated network transformation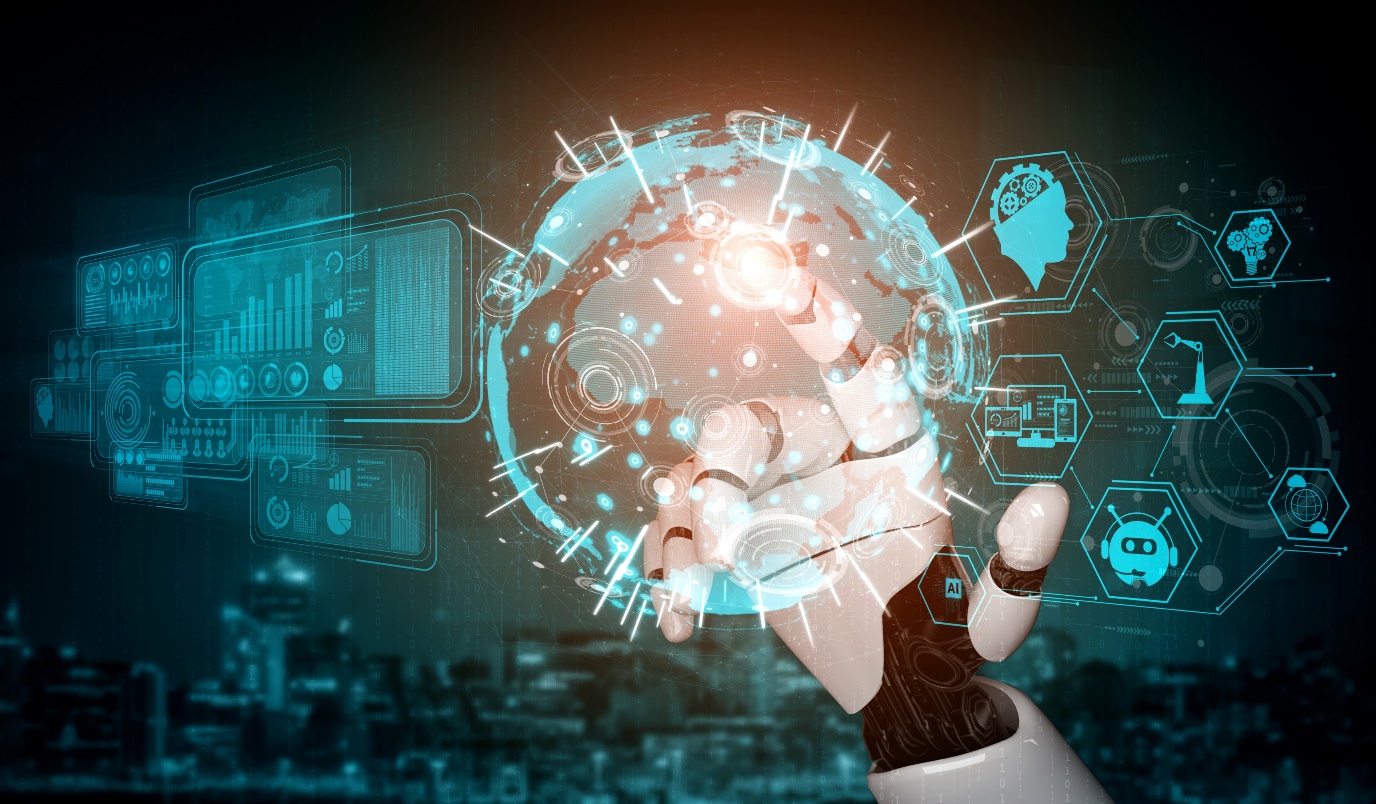 "The secret of change is to focus all of your energy, not on fighting the old, but on building the new."
– Socrates
2020, a year that redefined many aspects of our lives and challenged every individual, industry, and nation to rethink, re-strategize, re-innovate, and revive the brutal impact of one of the most gruesome pandemics in the history of humanity. On the one side, the pandemic led to loss in various forms. On the other, it led us to shift focus towards building something new, which would better equip us in challenging times.
As we look forward to 2021, it is essential to note that while COVID-19 accelerated digital transformation initiatives, the pandemic also reiterated that true digital transformation in the mobile communication industry could only happen through a holistic network transformation strategy execution.
As we move forward, networks across the globe will witness an acceleration in the transition from LTE to LTE-advanced/pro to 5G-NSA (Non-Standalone) to 5G-SA (Standalone) deployments. The stage may vary from one CSP to another, but one thing is evident: the adoption of 5G is gaining momentum and shaping the telecom sector outlook like never.
In many ways, 2021 will see some significant 5G milestones that will redefine a CSP's quest to disrupt the digital economy. It does not matter where you are or will be in your network transformation journey; the below critical trends will drive innovations to help CSPs realize the true digital value derived from the network. It will redefine a CSP's journey for the decades, not merely years, to come.
Key trends towards the network transformation from LTE to 5G SA
1. Cloud adoption: A focused cloud-led investment in business and technology domains where cloud platforms can enable increased revenues and improved margins will be a mandatory step towards the 5G journey. A telco can either adopt a public cloud or a private cloud or hybrid cloud to transit from their existing on-premise infrastructure. Companies that adopt the cloud well will bring new capabilities to the market more quickly, innovate more easily, reduce risks effectively, and scale more efficiently.
One cannot realize the true potential of 5G without moving to the cloud. Some of the significance and relevance of the cloud in the 5G are:
5G edge computing: 5G technology opens a new business segment for CSPs, i.e., enterprises. 5G edge computing will be quintessential to realize these opportunities as it will provide distributed cloud infrastructure resources closer to a location where it is required and will help CSPs tap into new business opportunities by supporting a variety of use cases in a distributed cloud environment.
5G core: As per the new 3GPP standards for 5G core, most of the functions will be cloud-native and container-based. Cloud-native, a modern approach to building and running applications that fully exploit the advantages of the cloud computing model, will require a robust cloud infrastructure for successful 5G standalone deployment. The cloud-native approach of application development to support 5G functions will be established in containers, microservices, and dynamic orchestration and will leverage the scalability and high-availability characteristics of the cloud.
5G experience: To offer a superior 5G experience to consumers and enterprises, CSPs need to consider the exponential growth in network, devices, and data volume, which will result in enormous complexities that can be significantly simplified and managed through cloud adoption. This will help CSPs roll out new services quickly, innovate, and scale faster to meet the customer demands in the shortest time.
A recommended cloud adoption journey is shown below: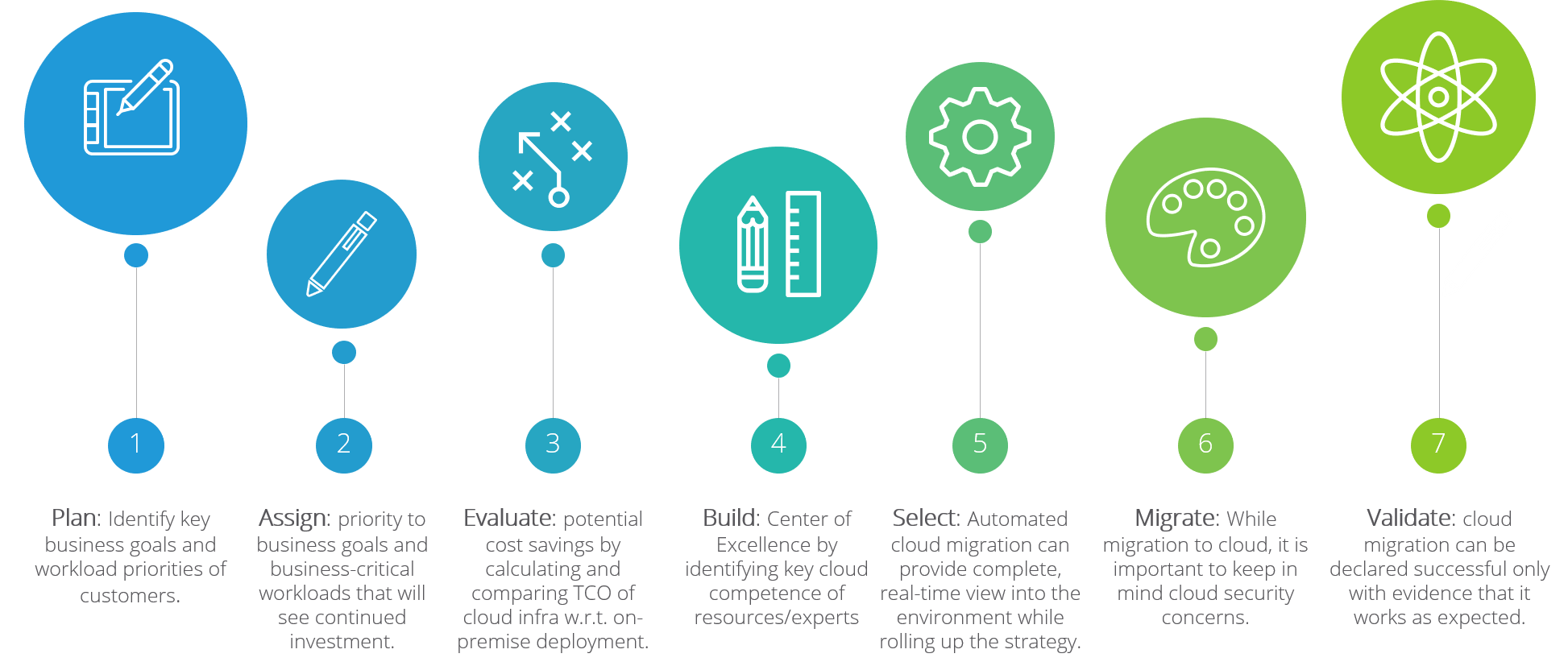 "In order to be cloud-native, you need to first immerse yourself completely into the cloud"
2. Open RAN Evolution: "Open RAN," which is seen as a revolution in the mobile communication industry, disaggregates hardware and software and creates open interfaces between them, creating new avenues for innovation, eventually resulting in Capex as well as Opex efficiencies. Before I get into "why" open RAN is a crucial trend for network transformation, let's look into below key predictions by some of the established firms:
GSMA:
Globally, it is forecasted that CSPs will spend 80% of the sector's Capex ($890 billion) on 5G networks over the next five years
57% of CSPs intend to introduce new vendors into their network supplier roster
Omdia:
2021 will see 5G RAN investments will exceed those in LTE RAN, and it predicts that 5G will account for more than half of all RAN investments during the year
Deloitte:
There are currently 35 active open RAN deployments across the globe
Many of these involve MNOs testing open RAN in greenfield, rural, and emerging markets.
Open RAN deployments could easily double in 2021.
RAN (Radio Access Network) has always been an investment-intensive domain, consuming more than 70% of overall network investments. To ensure profitability, it is now time for CSPs to look for an alternative and innovative option. CSPs see open as a way to accelerate service introductions and potentially drive new service combinations. Open RAN could, in turn, unlock new business opportunities by enabling new ways of building networks.
As per Heavy Reading's 2020 Open RAN operator survey, 20% of operators with revenues greater than $5 billion will have 1000+ Open RAN macro-outdoor sites by the end of 2023.
As we look ahead, Open RAN is not merely a concept anymore; it is now a reality. From 2021 onwards, most of the Open RAN commercial deployments will be centered around RUs (Radio Units) and DUs (Distributed Units). From 2022 onwards, RIC (RAN Intelligent Controller) commercial deployments will be expected to start.
"Let's revolutionize the most complex and cost intensive part of the network: the RAN."
3. AI/ML-driven Closed-Loop Automation: As CSPs plan to transit from 5G NSA to 5G SA, end-to-end (e2e) network slice management will become mandatory. Network slice complexity will be extremely high as it consists of RAN, transport, and core network slice subnets. Each of these subnets possibly consists of further subnets. For example, the RAN subnet can be decomposed further into fronthaul, midhaul, and RAN network functions. Managing such a complex network slice environment manually will not be a feasible option; it will require a hyper-level of automation.
 Network automation has evolved significantly over the last few decades. A simplified view of this evolution is shown below:

"It is time to bring intelligence in automation across every part of the network."
Closed-loop automation powered by machine and deep learning models is an emerging and promising stage of automation. It will redefine the overall network management and orchestration ecosystem.
The Open Network Automation Platform (ONAP) project, an open-source project, provides a platform for designing, implementing, and managing different network services. The latest ONAP release (Guilin release) has taken a significant step by implementing the fundamental aspects of the 3GPP-specified NSSMF (Network Slice Subnet Management Function) for the RAN, transport, and core subnets, and also connecting to an external RAN NSSMF for the RAN subnet. Enhancements were also made to NSMF (Network Slice Management Function) functionality in stitching together an end-to-end slice.
A couple of basic closed-loop scenarios (one with Machine Learning done offline) involving the RAN subnet and initial steps to monitor KPIs by the operator/slice tenant have been implemented.
We will see significant enhancements in upcoming releases, and ONAP, being an open-source project, will be an open ground for innovation, not just for incumbents but for start-ups as well.
The COVID-19 pandemic has changed both the trajectory and the pace of digital transformation and will likely continue to do so into 2021. The key trends associated with network transformation are an open invitation to innovate and disrupt. It will see many organizations trying to solve some of the critical business challenges and helping CSPs realize the true potential of 5G. It offers a unique opportunity to bring a fresh change in the telecom industry by building something new, something never tried before, something radical and revolutionary.
To understand the key pillars, and unlock the full potential of your network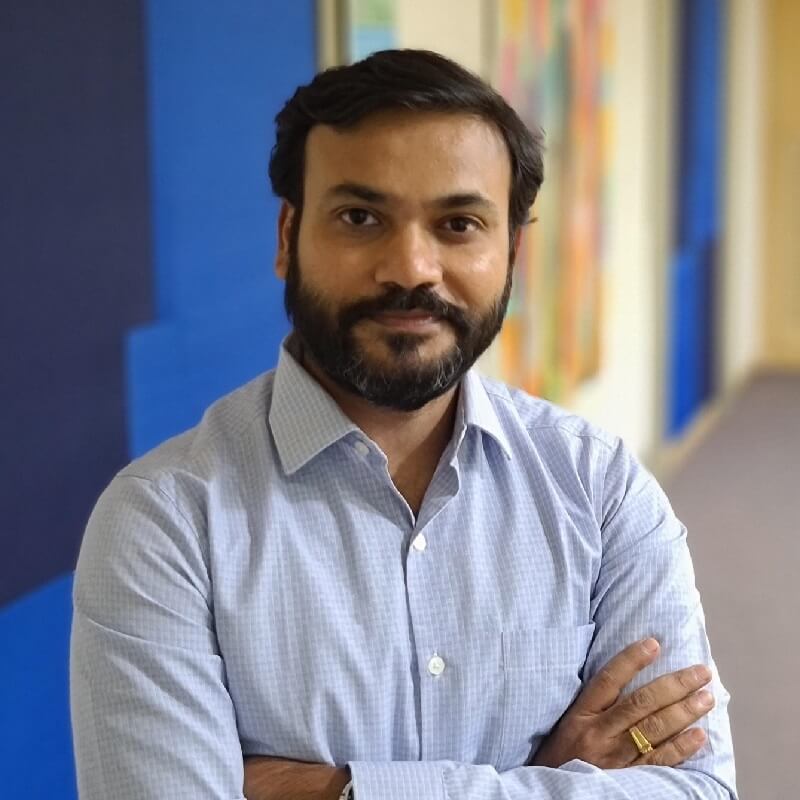 Alok Kumar Sinha, Product Director-Network Analytics, Subex, has around 16 years of experience in the telecommunications industry in roles spanning RF planning & optimization, pre-sales, consulting, and product management. He enjoys the challenge of simplifying network planning and optimization complexities and loves to explore new technologies to establish strategic thought-leadership, innovation, and ideation.