Network Transformations – From Survive to Thrive
Riding my bicycle near Boulder, Colorado where I live can be a humbling experience.  Not only are there steep climbs and high altitude (over 1600m) to contend with but these are the proving grounds of pro-cyclists and world-class triathletes.  I often feel as though I'm riding a stationary bicycle in a gym as another flash of brightly colored spandex goes whizzing by.  So I decided that it was time to "transform" my ride, and now have a new carbon-fiber bike.  Will this make me faster and more efficient?  Perhaps psychologically!  It's fitting that transformation has been on my mind in other ways recently.
Transformation has always been part of the telecom experience.  What is interesting to me now is not simply the pace of change, but the fact that it is occurring on so many fronts concurrently.  For starters, operators are transforming their core networks and related transport services.  Legacy TDM technologies such as PDH and SDH/SONET are being replaced by next generation optical.  To get there, many operators are planning to retire "old iron" ADMs and DACs, reaping not only network efficiencies but tremendous cost savings in real estate exits and lower energy consumption.  In mobility, the transformation experience is not only about the 2G-3G-4G upgrade path but about phasing out the traditional separation of voice and data services.  And of course, the compelling economics of commoditization and virtualization are moving to the network and network functions in the form of SDN and NFV.
Regardless of the technologies involved, transformation is almost always a messy endeavor.  Among the questions operators need to ask themselves when planning or executing a network transformation are:
Do we know enough about how existing services are routed through the network to confidently move them to the new network?

Even one customer outage can be costly

How do we best realize value from assets we fork-lifted out of the network?

What can be redeployed?
What can be sold for reuse or scrap?
Can we account for every asset that is decommissioned?

How do we assure the significant levels of new Capex investment are generating a suitable ROI?
What are the unique Opex and Capex risks when operating a "hybrid" network that is in a transition state?
What are the plans for legacy B/OSS?  Will they complement and enable the network transformation or serve as a hindrance?
Riding a bike is certainly easier than transforming a network, so I know my metaphor only goes so far.  However, having worked for many years at operators and experienced such transformations first hand, I know at least one aspect of the metaphor holds.  Falling off a bike and missing business targets for a delayed or failed transformation both hurt!  Fortunately, the Subex Network Analytics portfolio of products is engineered to answer the above questions—and many others—to help ensure a better transformation experience.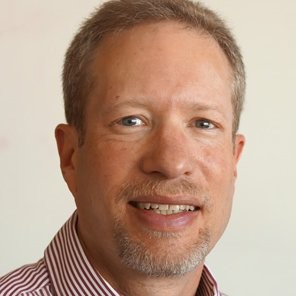 Portfolio Head – Network Analytics
Andy has 20+ years of experience in engineering management, business operations and IT, primarily with Tier 1 operators including Level 3, MCI and GTE. His responsibilities included leading IT development teams that built mission-critical network management, provisioning and inventory systems with thousands of users. Prior to joining Subex, Andy was a Senior Manager overseeing a Data Governance organization at a major Internet Services provider. Andy graduated from the University of Pennsylvania with degrees in Electrical Engineering and Economics (Wharton). He holds an MBA from the University of Colorado.