"A cup of coffee commits one to 40 years of friendship" – Turkish Proverb
Istanbul is a city of seeming contradictions, a confluence of the old and the new.  Scratch slightly beyond the surface and one would be awed by the profound depth of culture and the warmth and hospitality of the Turkish people.  Istanbul has been described as a magical bridge between the east and the west and we can see the diversity to this day in this beautiful city. This is a city which has ingrained the best of all, and became more prosperous for it. I cannot imagine a better place for Subex to host its annual User Conference.
When we think of user conferences, we think of warm, open spaces. We think of sharing, collaboration and evolution. We think of inclusive growth. All of these are feelings and thoughts I associate with Istanbul. The roster of industry leaders who have so graciously decided to share their time, knowledge and wisdom with all of us is truly humbling. The number of operator registrations this year has been a record high (over 150), and in this we as Subex feel the weight of responsibility to deliver value to our customers.
Of course, delivering value becomes a significantly easier task when you have esteemed guests like:
Gerd Leonhard (Futurist, Author, Keynote Speaker, Think-Tank Leader & Strategist)
Alex Leslie (Publisher & Editor – BillingViews)
Eric Priezkalns (Co-founder – TalkRA.com)
Michael Rimkus (Vice President, Internal Audit & Risk Management at T-Mobile US, Inc)
Dave Huras (President – CFCA and Manager Toll Fraud and Voice Operations – MTS Allstream)
The best part being that the above is a small part of the overall roster. I for one am very excited to hear from old friends like Amit Agrawal (Group Director – RAFM Etisalat) and Sanjay Batham (GM – Design & Implementation Reliance Jio) about highly relevant topics like the challenges around group RAFM design, advent of 4G and associated challenges, social network analytics, demystifying asset assurance and various other topics.
It is always a wonderful thing when we get an opportunity to learn from the experiences of others. When I look at the list of topics for this event, I'm glad to note that there is a welcome balance between the lessons of the past as well as a peek into the future. Given that these views are being given by our friends and colleagues in the Telecom world, I am sure that the level of meaningful interaction would be at an all-time high as well. The number of case studies this time around tells me that our telecom friends have been busy at work innovating solutions and are eager to share practical experiences with a larger audience. Much like Istanbul itself, the overall agenda is a rich amalgamation of practical knowledge, challenges and solutions from across the world.
So here's to old friends, respected colleagues and industry leaders. If you've registered for the meet, let's catch up for a glass of Türk kahvesi in beautiful Istanbul – and cheer to 40 more years of friendship!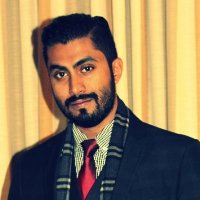 Ashwin joined Subex in 2006 as a part of the Implementation team for Revenue Assurance & Fraud Management. Over the years he has worked with cross-geographical teams to drive value discovery and creation for telecom operators across Middle East, Africa and APAC as a delivery SME and a Business Solutions Consultant. Beyond his work in Subex, he has been involved in some of the most seminal Revenue Assurance public domain centers (both in terms of his work on popular RA blogs as well as his co-authored work on Revenue Assurance for Telecom Operators). He regularly speaks at various industry events on areas pertaining to Business Optimization.