Las 5 razones principales por las que los operadores de telecomunicaciones deberían explorar contratos de socios innovadores – Subex Limited
La industria de las telecomunicaciones ha evolucionado a lo largo de los años en la economía digital a través de innovaciones tecnológicas. El cambio entre la generación de redes está progresando rápidamente, y eso tiene un impacto en los casos de uso de negocios y los sistemas BSS / OSS que son parte de este ecosistema. Si bien hoy hay un gran revuelo sobre 5G, el lanzamiento de 4G todavía está en progreso en ciertas regiones. 5G ha abierto una serie de nuevas oportunidades de negocios con realidad aumentada, autos autónomos, transformación de la atención médica y más. Con este ritmo y agilidad sin precedentes en el negocio, las asociaciones desempeñan un papel muy importante para los proveedores de servicios de comunicación (CSP), y necesitan estar bien equipados para gestionar la complejidad de contratos mayoristas y así lograr el éxito.
Estos son los 5 impulsores para que los CSP firmen contratos con innovadores modelos de precios económicos:
1. Ecosistema cambiante de la industria de las telecomunicaciones.
La industria de las telecomunicaciones está experimentando un cambio radical en el escenario actual con múltiples socios en el ecosistema digital. Un CSP ya no está aislado en el mercado, sino que es una parte integral de un ecosistema vital. Están colaborando con diferentes proveedores y socios para proporcionar productos diferenciadores y con contenido innovador para servicios digitales de la nueva era, como la transmisión de audio y video a pedido. Todo esto coloca a los CSP en el meollo de toda la acción. Con una infraestructura robusta y la capacidad de procesar datos en grandes volúmenes, esta es una posición única que se puede aprovechar en este escenario cambiante.
2. Nueva Liga de Clientes y Socios
La dinámica cambiante en la industria ha dado lugar a una nueva liga de clientes que son agresivos y precisos. Es necesario que haya transparencia en todos los aspectos del negocio. Los plazos de los contratos son cada vez más cortos y exigentes, mientras que los modelos de negocio de los CSP no se han adaptado para satisfacer estas demandas.
Las asociaciones son muy variadas, ya que la demanda de contenido mejor e innovador sigue creciendo, y esto podría variar desde un canal, una empresa de juegos hasta un creador de contenido individual. Las alianzas estratégicas son clave, y la transparencia también es esencial aquí. Con socios no tradicionales para estos nuevos tipos de contenido, el modelo de negocio debe ser adaptable y receptivo.
3. Abrazando la digitalización
Atrás quedaron aquellos días en que los CSP se centran simplemente en intercambiar hojas de tarifas entre socios para facturar el uso de los servicios. El precio se ha vuelto cada vez más competitivo. Los márgenes se están reduciendo más rápido de lo que puede crecer la nueva CAGR empresarial. Darse cuenta de las devoluciones lleva más tiempo de lo habitual. Entonces, ¿cómo está reaccionando el mercado? Bueno, la reacción ha sido explorar contratos no convencionales impulsados por volúmenes de datos. La complejidad de la calificación, ha aumentado en los contratos digitales con calificaciones de nivel slab/exclusiones / descuentos y compromisos.
4. El contenido es el rey
Bill Gates no se equivocó a fines de los años 90 cuando escribió un artículo prediciendo cómo se ganaría dinero real al compartir contenido en línea. La última década ha visto una incursión masiva por parte de los CSP en el espacio de contenido con el pretexto de la diversificación. Hace unos años, NBC Universal (adquirido por Comcast) y Time Warner Cable (adquirido por AT&T) se consideraron más como un cambio para el mercado del video que para las telecomunicaciones. Pero con la nueva tecnología digital para distribuir contenido, y no solo los canales de medios tradicionales, los CSP han ganado importancia allí. Los CSP se están asociando con los jugadores OTT para proporcionar contenido exclusivo y servicios de audiencia especializados en forma de paquetes premium. Las suscripciones OTT dirigidas por operadores se han convertido en el nuevo modelo de negocio que impulsa los ingresos a través de segmentos de clientes específicos.
5. El ascenso del Edge Computing
Dado que se espera que miles de millones de dispositivos IoT se usen en todo el mundo en los próximos años, la informática Edge jugará un papel fundamental para aprovechar la conectividad de datos de alta velocidad. Las asociaciones se volverán vitales con una mayor colaboración de proveedores en las áreas de dispositivos de borde como sensores, almacenamiento, computación y alimentación, etc. Los CSP se convertirán en la columna vertebral de esta red al proporcionar la conectividad requerida a todos los socios involucrados en el ecosistema.
Si está interesado en saber más sobre la gestión de contratos mayoristas complejos
Regístrese para el seminario web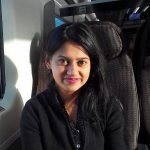 Debolina is a seasoned professional who specializes in Telecom Partner Settlement, Route Optimization, Interconnect Billing and Order Management/Provisioning. She has over 10 years of experience in the Telecom industry and has a vast exposure to customers from all regions. Debolina currently works as a Technical Product Manager where she manages the product management for the Cost Analytics Portfolio of Subex. She is an active contributor on various forums like Actuate, QlikTech, and is also a voracious reader and an active blogger.