Digital Transformation for telcos 2015-2020
I'm delighted to be speaking at Subex's User Conference in Prague in October.
For the last 10 years I've been researching and promoting new business models for the telecoms industry. This type of innovation is now more important than ever, as pressures on the existing business model get stronger and stronger.
Trying to grow when markets are saturated, when there is greater competition from new players and regulators are less benign is very difficult using traditional approaches.
All my clients are struggling with this growth challenge and, more broadly, how they stay relevant in the fast evolving 'digital economy'.
The answer is to start by more fully understanding how the digital economy is playing out and what approaches and business/operating models work best when there is abundant connectivity and powerful new technologies available at low cost.
In my talk, I'll be covering the topics below with the aim of stimulating a vibrant discussion on the practicalities of creating a new growth story for telcos:
Macro context for digital transformation: The 'Industrial Internet of Things' – far bigger impact on society than the consumer internet. How do telcos need to prepare to enable this?
Business model innovation in the digital economy – lessons from digital native organisations like Apple, Alibaba, Amazon, Salesforce, Xiaomi and others.
New role for telcos to enable local digital economies – creating the next wave of growth, beyond connectivity
Telco transformation – learning from the worst and the best practices of Western telcos.
Key Challenges and how to overcome them: technology, culture, organization, metrics.
Roadmap to creating a 'Digital DNA': quick wins and strategic investments
As a pre-read, you may be interested in an article I wrote recently for research firm, Analysys Mason, which describes the business model evolution that's needed for telcos:
https://www.analysysmason.com/About-Us/News/Newsletter/telcos-platforms-Jun2015/
I look forward to meeting participants at Subex's event in October. In the meantime, if you have any questions or ideas, do get in touch: simontorrance1940@gmail.com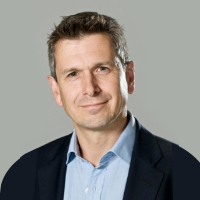 Simon is a senior independent advisor to Boards and Management Teams in the Telecoms, Media and Technology sector. He specialises in business model innovation and new growth strategies.
He has over 20 years' experience in innovation and new business growth strategy in the TMT sector, covering all regions of the world.
Simon is a regular speaker and workshop facilitator at industry events, covering topics such as Cloud Services, IoT, M-Commerce, Big Data, Platform Economics, Digital Ecosystem Management, and Innovation Strategies.
Since 2010 he has been a member of the World Economic Forum's Global ICT Agenda Council, where he focusing on Big Data and Personal Data as a new class of economic asset.
Earlier in his career he worked for various WPP and Omnicom companies. He has a Masters Degree from Cambridge University.