Six ways to mitigate Enterprise Business Risks in Telecom
The telecommunication industry is not just about providing voice, data, and SMS services to individual consumers but also includes an enterprise segment. One could say that the enterprise business line is more like a wholesale business or B2B of telecom involving interconnect billing and roaming agreements.
But again, wholesale is only a subset.
Take the example of BT that, in 2018, delivered a global SD-WAN solution for a water treatment and chemicals manufacturer that improved network visibility, connectivity, and security as part of the manufacturer's digital transformation program. Indeed, these services were offered through BT's enterprise business model. Clearly, the breadth of the telecom B2B segment extends into numerous areas like network services, software-defined network platforms(like Ethernet and SD-WAN), content delivery networks, the internet, multi-protocol label switching (MPLS), connected data centers, ATM connectivity, access service, and private lines, to name a few.
Then, the idea of risk is very different here as revenue is not based solely on transactions. In the enterprise business revenue model, managed contracts are signed between service providers and enterprise customers and often include bulk usage-based or connection-based plans.
Having worked with telecom clients across the globe on numerous risk detection solutions, we have put together a list outlining how operators can secure themselves from risk within the enterprise business segment.
1. Automate contract management 
For each enterprise partner and customer, telcos have voluminous master and delivery contracts that often reside in physical formats, i.e., in hard copies, making validation and mapping to NSS/OSS/BSS a lengthy, error-prone, and manual process. While digitization of contracts has brought in some efficiency, operators should consider investing in automated contract management solutions that dilute risk through smart features that validate invoices, pre-empt disputes, track contract performance, and more.
2. Focus on customer experience
Customer experience teams for B2B telecom must be highly skilled and adept at coordinating with internal teams to ensure timely accounting, seamless network availability, and enhanced online customer journeys. This CX personnel require best-in-class tools that alert them on severities, updates on resolution time, and proactively inform clients about service disruption or degradation. Ensuring a good customer experience is vital since attrition translates to a penalty of millions of dollars.
3. Streamline invoicing and accounting workflows 
Invoicing is a complex affair for telcos due to the multi-partner nature of business. Invoices that are received from partners must, in turn, be raised to customers. Some may even need last-mile delivery in countries depending on the nature of the partnership. Each invoice must be validated and matched with the respective contract, and then the cost updated in the general ledger. From invoice validation to accounting, this entire process continues to be a significant pain point for telcos and a source of vulnerability.
4. Consistent quality of service
Quality of service is imperative to the customer experience. Distinct from service availability, quality of service must always be above the committed levels. It calls for regular network monitoring, big data analytics, automated reporting, and threat predictions, which, in turn, entail always-on access to data stores, call detailed records, network logs, network usage, etc.
5. Robust cybersecurity and anti-fraud protocol
Telecom enterprise business should provide threat management, intruder detection, real-time alerts in a round-the-clock manner or as part of managed services. These provisions are imperative to deter cyber-crime like DDoS attacks and fraud. Protocols like SIP, diameter, and deep packet inspection are handy here, provided they are used in a manner that adheres to standard regulations.
6. Asset optimization and capacity planning
Optimizing asset utilization is one way to combat stagnating telecom revenues. Adopting end-to-end monitoring solutions of ever-expanding enterprise networks can ensure that the asset register is continuously updated on the status of reserve assets. This also prevents loss of revenue from an inability to provision new ports due to outdated information of unused ports/assets. Such a 360-degree asset view also optimizes capacity planning, directly reducing cost.
A solid risk mitigation strategy that addresses the above vulnerabilities can make a huge difference in safeguarding operators from reputational losses and penalties associated with fraud and breaches. Chiefly though, it helps deliver a great customer experience that ultimately improves revenue.
Webinar: Business Assurance in 5G: 5 controls you cannot do without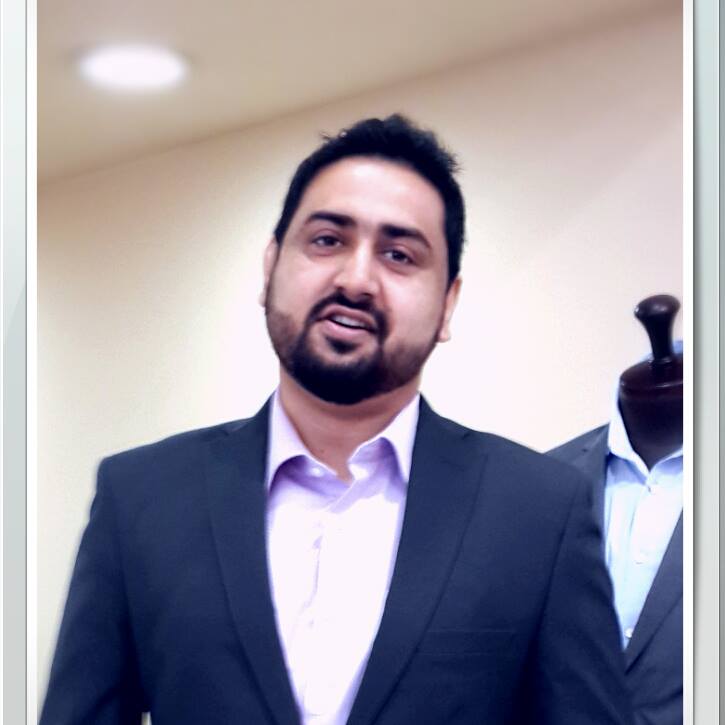 Harmeet is a Director- Business Solution and Consulting Group at Subex. He has over 14 years of  experience in Business Development, Solution Design, Consulting, IT Operations, OSS/BSS product implementation, and delivering customized as well as in-house client solutions to large and small to medium scale Telcos in the APAC and Europe region. He is responsible for Pre-Sales for Subex Portfolio around Digital trust.