Top 3 evolving dimensions of risks in 5G
As the world prepares to see the promise of 5G being realized at scale, it also makes sense for risk management professionals to think outside the box. It is not hyperbole to call 5G an inflection point in the history of telecom. With unprecedented technical capabilities, 5G also allows for the realization of very innovative business models.
But along with these unprecedented capabilities comes significant risk. In a hyper-connected world driven by digital identities, some of these new offerings introduce significant vulnerabilities that can translate to direct loss or opportunity loss. At Subex, some of the key dimensions we are tracking to build the risk matrix for 5G are:
Digital Partners
A large number of new offerings in the 5G universe are multi-partner driven (e.g., virtual sports, video gaming, Augmented Reality packages, virtual studios, etc.). While these offerings can be potential game-changers in an operator's revenue mix, the integration points from legacy to digital as well as multi-stack environments have traditionally shown large potential for leakages. It is important to note that in the telecom industry, specifically in Revenue Assurance, system integration issues have always tracked as a critical reason for leakages.
Enterprise Offerings
It wouldn't be a mistake to call 5G the first "Enterprise-centric generation." If we break down the promise of 5G into its basics (Enhanced Mobile Broadband, Massive Machine Type communications, and Ultra-Reliable, Low-Latency Communications), it becomes easier to imagine the potential enterprise 5G use-cases. However, the enterprise has always been an area in telecom, which has significant assurance related challenges. Issues like dynamic inventory, manual contract modifications, service to billing verification, account margin & profitability analysis, etc. will only be compounded in the 5G world.
Digital Order Management & Provisioning
While this might seem a relatively easy area, it is important to remember that new business models would be access-based as opposed to usage-based. Internet-driven companies already follow this model (e.g. Netflix), and it is a logical assumption that with a large product bouquet, operators might move into similar models based on multi-service bouquet-tiers. For example, I might be paying $30/month for the basic communications package (VoLTE, OTT apps) or $50/month for the media package (Video Conferencing + Basic) and so on. In such models, we might be provisioning partner-APIs, activating profiles based on digital on-boarding, verifying digital identities, etc. Furthermore, the projected "self-service" capabilities for the subscribers of all telcos will create a need for real-time assurance checks, which would mitigate systemic breakdowns.
Of course, the actual risk matrix extends far beyond the three control areas listed above with brand new complexities coming up in terms of data management, access to dynamic configuration tables, moving from CDR to signal analysis, black-box platforms, and volume & velocity of data. At Subex, we are revamping both our domain and technical capabilities to be "Beyond 5G" ready. With a brand-new risk framework that leverages our "Active Risk Intelligence" approach complemented by a Big Data ready, Machine intelligence-enabled Next Generation Platform (NGP), Subex would be your ideal partner for both Business Assuranceand effective futureproofing. By leveraging our advanced cyber-security capabilities (Subex Secure), our Digital Identity Management platform (IDcentral), and our expertise in Anomaly Detection (CrunchMetrics), our new Business Assurance product is the ideal application to help you keep pace with business in the Digital Era.
Want to discuss how you can drive a profitable business in the 5G era?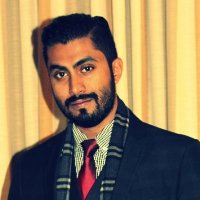 Ashwin joined Subex in 2006 as a part of the Implementation team for Revenue Assurance & Fraud Management. Over the years he has worked with cross-geographical teams to drive value discovery and creation for telecom operators across Middle East, Africa and APAC as a delivery SME and a Business Solutions Consultant. Beyond his work in Subex, he has been involved in some of the most seminal Revenue Assurance public domain centers (both in terms of his work on popular RA blogs as well as his co-authored work on Revenue Assurance for Telecom Operators). He regularly speaks at various industry events on areas pertaining to Business Optimization.