Digital Trust – 2020 Trends
With the rapid acceleration of digitization driven by an unprecedented catalyst named COVID-19, the topic of Digital Trust seems to have become even the more relevant to digital businesses today. Interactions behind digital curtains require a high level of trust to be established between the parties involved, and this is easier said than done. At Subex, our priority lies in helping businesses establish trust within their digital ecosystem, and over the last few months, we have closely analyzed the market, spoken to multiple leaders, analysts, policy makers, media and influencers to understand the trends that are shaping the evolution of Digital Trust, and this blog is an attempt to outline the same.
1. Digital Trust is becoming a board room priority
Increasingly, a lot of leaders are talking about Digital Trust, as businesses start to realize the strategic importance of the term. A few years ago, perhaps only the visionaries and the trendsetters picked up and acted on Digital Trust, as many leaders were yet to see a direct correlation between a concept like trust and their bottom line. Things however have significantly changed with the onslaught of digital services, and at this very moment, Digital Trust is one of the top priorities for all CxOs globally.
2. Digital Trust extends beyond security and privacy
The concept of Digital Trust began with a small scope. In its original form, it probably covered only the areas of security and privacy with its relevance being limited to only data breaches and misuse of consent. However, the current form of Digital Trust is a wider topic spanning across different areas like identity, risk mitigation, predictability, and data integrity, along with privacy and security.
3. Consumer awareness about Digital Trust increases
Until a few years ago, Digital Trust was probably a topic that the average consumer didn't grasp quite well. There was ambiguity around the topic, and this was compounded by the fact that organizations and leaders were yet to address this as a key priority. This however has changed in the recent times. Today, consumers are a lot more informed about the concept of trust in digital businesses, and make conscious decisions based on an organization's ability to demonstrate a trustworthy ecosystem.
4. Enterprise angle to Digital Trust becomes prominent
Another significant trend that is beginning to surface is the increased relevance of Digital Trust in the enterprise scenario. Typically, because of the 'privacy and security' play of Digital Trust, the topic was perceived to be largely relevant to the consumer segment, pushing only B2C businesses to heavily focus on it. However, with the expansion of the scope of Digital Trust to cover important areas like identity, risk mitigation, predictability, and data integrity, the topic has become extremely relevant to B2B and B2G (government) side of the business too.
5. Lack of trust begins to show quantifiable impact
We discussed in an earlier point, that consumers are now making conscious decisions based on an organization's ability to demonstrate a trustworthy ecosystem, and this is beginning to show measurable impact on the subscribers and revenues of digital businesses. In addition to this, a continued demonstration of trust has been known to subconsciously influence the decisions of consumers, as discussed in this blog.
"Digital Trust is an essential promise we make and deliver to all our stakeholders." This is a statement that was made by the CEO of an APAC operator when we were interviewing him recently, and it perhaps best sums up the view of digital businesses today towards trust.
To know more about the definition and significance of trust in a digital ecosystem, read our PoV on the topic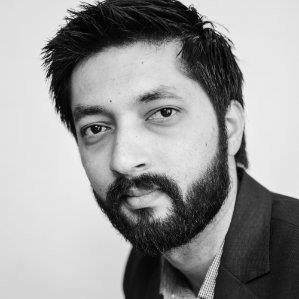 Rakshit heads the Marketing function of Subex, overseeing underlying functions like Product Marketing, Digital Marketing, Analyst Relations, Public Relations, Inside Sales, and Branding. He has close to 13 years of experience, and comes with strong expertise in integrated marketing, product positioning, value-based messaging, content creation, and demand generation for IT products and services. Rakshit holds a management degree from M.P. Birla Institute of Management, specializing in Marketing and Information Systems and a bachelor's degree in Mechanical Engineering.