5G and the dawn of "age of inventions" – Key Takeaways from MWC19! – Subex Limited
I am just back from MWC 2019 and am really excited to share my thoughts. The mood at this year's MWC was of general enthusiasm and exuberance, particularly with respect to 5G and the possibilities it opens up for telcos.
When 3G and 4G happened telcos were slow to evolve and transform their business models. Global internet giants such as Google, Apple, Facebook made most of the mobile internet revolution in the last decade, whereas telcos saw continued pressure on margins, revenue and customer experience.
5G is yet another chance for telcos to #makeithappen if they can get their acts together. I firmly believe telcos have learnt from their previous experiences and are much better prepared for the next wave.
Here are my top three takeaways from MWC 2019
1. The dawn of "age of inventions": 5G has finally broken through the hype and we saw some groundbreaking innovations being displayed around at MWC 2019. This is after the last few years where there was, in my view, a higher degree of tentativeness. We saw low latency, reliable connectivity-based use cases such as:
a)  Remotely operated medical surgery/ emergency medical treatment
b)  Ushering of "second great inflection point" # in transportation with autonomous cars, cars with natural language interface, cars with cognitive interface
We also saw several announcements in the area of IoT and Industry 4.0 with SAP, AT&T, Vodafone, Ericsson, Telstra etc. launching new solutions.
From Subex's point of view, these are exciting times as our IoT Security solution is well positioned to help operators, smart cities and autonomous cars by providing much needed security cover.
2. 5G means intense Capex: While developing economies will continue to focus on monetizing 4G networks, developed economies will start rolling out 5G networks starting 2019. 5G rollouts will be Capex heavy needing massive investments in Radio Access Network with network densification, mmWave network rollouts etc. and in core network to support high speed, high capacity, low latency use-cases which 5G promises.
Subex showcased its Network Analytics portfolio driving smart spend, smart asset management and AI/ML driven network capacity planning use cases and these were very well received by both customers and prospects alike.
3. Digital Trust key to success in 5G: According Vittorio Colao, Ex CEO Vodafone one of the main challenges facing telcos is "the lack of a genuine customer orientation, which, if you have it, makes customers truly love your services and thereby drives value" (McKinsey Quarterly).
 As the 5G juggernaut rolls out, telcos will need to do aggressive network build outs, forge new partnerships, and offer far more critical services. Customers will expect ubiquitous connectivity of very high quality, investors will expect better management and ROI.
All this means telcos will need to really focus on building digital trust – a mechanism that creates trust in their offerings, processes and information systems. Failure would mean yet again handing over advantage to the internet giants who already benefit from global scales, not having to invest in expensive networks, and who have shown to be far more nimble in responding to customer needs. Subex with its focus on enabling digital trust through privacy, security, risk mitigation, predictability and confidence in data, is yet again well positioned to work closely with operators in building this much needed digital trust.
What do you think of dawn of age of invention powered by 5G? Let me know in the comments section below.
# Mckinsey Quaterly 
PS: Oh! Here is a bonus takeaway for those among you planning to be at MWC 2020. Wear comfortable shoes. One easily clocks 20,000 steps each day.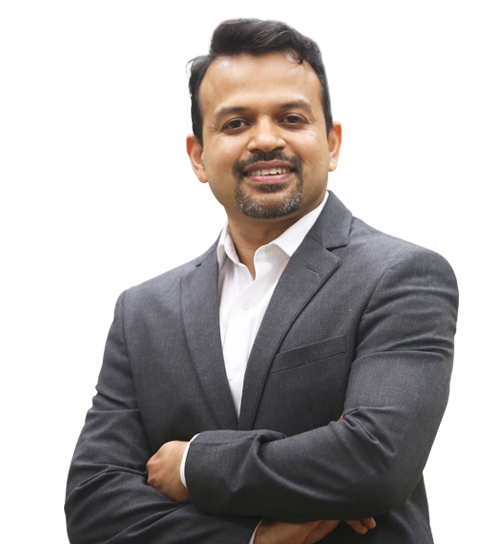 Rohit Maheshwari is the Head of Strategy and Products at Subex. He is responsible for delivering business growth using innovation and product strategy. He leverages his expertise in artificial intelligence (AI), analytics and digital services to contribute to Subex's solutions and enables its clients to build new offerings, drive business growth and deliver great customer experience.