A Digital Future for Everyone
Baroness Martha lane Fox, Internet pioneer and co-founder of lastminute.com,  has recently launched a campaign to try raise public and government awareness as to how the internet can benefit everyone, rather than just being a corporate billboard for advertising.   It is entitled DOT EVERYONE, a play on the .com extension used by commercial websites.
As a business women in the late 90's Baroness Fox realised the potential of the internet to provide an economical channel through which services could be delivered directly to the public.  Lastminute.com thrived on scooping up the unsold seats for holidays and west end shows and making them immediately available to the public with an easy to use search engine.  It was a business model that was uniquely suited to the internet, since it dealt with a data product that would become obsolete very quickly and targeted a geographically disparate market.  The internet provided the perfect channel through which such a product could be made available to a huge market in the minimum of time.  It is now Europe's largest travel and leisure website.
Today she is working to enlighten the British government and public as to how those characteristics of the internet that lastminute.com exploited could also serve the public good.  Her DOT EVERYONE campaign has three key strands
To help educate all of us, from all walks of life, about the internet. The internet is the organising principle of our age, touching all our lives, every day. As the late activist Aaron Swartz put it, "It's not OK not to understand the Internet anymore".
To put women at the heart of the technology sector. Currently there are fewer women in the digital sector than there are in Parliament.
We (the British government) should aim for a much more ambitious global role in unpicking the complex moral and ethical issues that the internet presents.
While these messages were aimed primarily at UK government, they are really aspirations that should apply equally to governments everywhere. In this blog I am looking at the first of those messages.  In order to "educate all of us", it is essential that good internet services are made available to all of us.  Baroness Fox goes on to say
"We need to make sure that those in power understand how the internet can help us redefine public services, improve the lives of the most vulnerable, bolster our economy." 
Key to this redefinition of public services is the usability of government websites.  By improving the usability of websites it is hoped many more interactions with government will happen as self-service transactions, resulting in substantial cost savings.  A good user experience can result in improved quality of service for much lower cost.   In a letter written to the government in 2010 Fox states
"It seems to me that the time is now to use the Internet to shift the lead in the design of services from the policy and legal teams to the end users."
In other words, governments must cut through red tape and design services around user needs.
Along with improving the quality of transactions on government websites it is also recommended that services should be made available through API's such that external organisations can directly utilise government services, as well as making them more widely available to re-sellers.
"We should put government transactional services and content where people spend their time on the web, rather than always expecting them to go to Directgov." (government website)
By exposing API's to third party vendors then not only are external companies able to directly interface to those services, but they also able to offer them on to other consumers, thereby extending the reach of the service providers.  For example, Ebay and Facebook often carry ads for third party organisations that post their content via the Ebay and Facebook API's.
A third recommendation is that services should be centralised through a single portal.  This will improve ease of access, but will also result in removing duplication.
The recommendations that Baroness Fox has made are already making a substantial difference to how consumers interact with government, and will continue to drive government to improve services and embrace the digital age.  In the words of Baroness Fox
"What digital is about, what the internet allows, is a radical redesign of services. Cheaper, better, faster."
It's a revolution that affects everyone.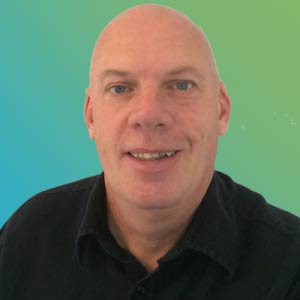 Mark Jenkins has worked in the IT industry for over 15 years as a BI and Analytics consultant, and more recently as ROC Product Manager for Subex Ltd. He has designed and deployed solutions for global companies in many sectors including Insurance, utilities and telecommunications. Mark holds a BSc Hons in Computer Science from Manchester University (UK).