Smart Performance Indicators — Redefining the KPIs
What is measured, is managed. Are you measuring the right metrics?
While driving, most of us would want to reach our destinations on time. An unexpected congestion on the way can easily turn a nice Friday evening into a frustrating start to the weekend. As the world progressed, it changed a lot the way we planned our journeys. Instead of going with the route that we took yesterday; we listened to the traffic updates on radio, kept ourselves updated with any special events around, based on the evening plans we tried to estimate our start time etc. Sounds better than driving with nothing but rear-view mirror & front view, but still too many things to monitor. Then came the Google Maps — one stop solution to get accurate real-time updates based on multiple data sources, scenario planning capability based on different available options & routes. You are still on the driving seat, but you have all the means to make the right decision. Friday evenings are no more frustrating.
This got me thinking – in our work, aren't we too trying to reach our destinations — in terms of performance, goals & objectives — on-time every day, every quarter, every year? Having worked at two of the largest Telcos in the world, I thought that the performance management systems, in their current form today, need smarter metrics than just measuring what is easy. On their road to 5G and future technologies, Telcos would need something as smart as Google Maps to guide them to their destination.
With this idea and a small team of talented software engineers & data scientists, we have built — what we like to call it — a machine learning based Smart Performance Indicator framework. Using some of the multi-variate principal component analysis techniques, this framework creates meaningful Smart Performance Indicators out of the available metrics.
Telcos today are sitting on enormous amount of data and measuring thousands of KPIs but –
Are they measuring the right metrics?
Are they combining several metrics and analyzing their correlations & causations instead of just looking at some simple metrics?
They are surely measuring the past performance and comparing it with today's, but are they looking ahead?
Instead of looking at the current values, are they looking at trends and statistics?
Are they measuring their KPI responses for an unexpected scenario?
Are they able to store enough amount of past historical data to be able to predict the future?
And most importantly, are the traditional KPIs learning from the changing trends, anomalies and proactively acting to it?
The traditional KPI dashboards today indicate more about how the network performance has been than about where it is going. The focus is more on short-term operational performance rather than long-term strategic performance. We manage what we measure, hence it has become more important than ever to measure the right metrics, smart metrics. Telcos need to measure what's important, not just what is easy.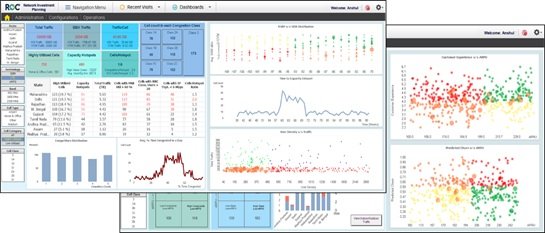 Sample dashboards with SPI outcomes
If you are working with a Telco and think that the above problems need to be addressed in your organization, we exactly know what you need. Your Fridays should no more be frustrating, feel free to reach out to me at anshul.bhatt@subex.com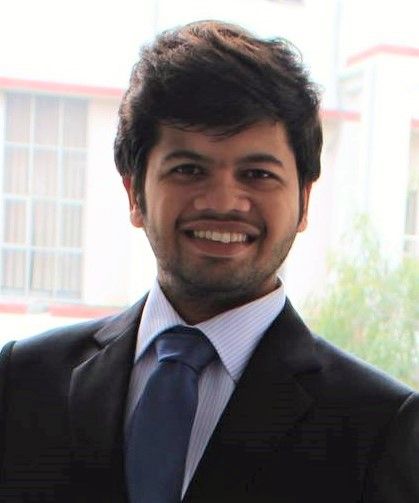 Anshul is an Associate Product Manager in the Network Analytics team at Subex. An IIT alumnus, Anshul has more than 4 years of work experience which includes working with two of the largest telecom operators around the world – Bharti Airtel Ltd. and Reliance Jio – across various markets within India. His stints at Airtel and Jio included Network Planning & Operations, Customer Experience Enhancement, Algorithms and Analytics for Network Performance Optimization & Automation. Anshul has two patents in the field of coverage & capacity optimization in LTE radio networks on his name.