Making history in Prague
One of the most commonly used greeting, Dobrý den, means "Good Day" in Czech. Coincidentally, we at Subex believe this to be an apt indicator of things to come at the 12th Subex Annual User conference, happening in the magical city of Prague. In a city famous for its spectacular architecture and scenic beauty, we at Subex feel excited about the ground-breaking sessions planned for our esteemed guests.
In the past year we, both operators and partners, have seen the rise of new threats and hidden opportunities. We have seen margins getting further squeezed by the nimble tactics of OTT players, and conversely we have also seen some operators take bold new steps to capitalize new technologies. We have seen the magic of LTE establish the foundation of our collective next steps in the telecommunications industry, both in terms of defining the new business ecosystems which would evolve, as well as how and what services we would deliver. In a way, we are going back to basics – observe, study, understand and compete.
Following up on the success of the 2014 User conference, this year Subex is pulling out all the stops in terms of pushing the boundaries of innovation in business optimization. This time around, it's going to be about looking to the future and preparing for agile transformation today. The day and age of "built to last" solutions might be seeing it's official sunset. A new era is upon is – The era of "built to change" solutions. When operators are grappling with the vast product possibilities now open to them, it becomes of paramount importance that associated risks can be handled at the pace of business. To help us gaze into the crystal ball, we've reached out to industry stalwarts like
Simon Torrance – Futurist & Senior Advisor on Digital Innovation, Analysys Mason
Mark Zmigrodski – Manager Fraud Investigations at AT&T & Director – CFCA
Mike Willet – Executive Director at Ernst & Young
Paul Fedarb – Head of GTM UK Billing & Collection at BT Group
My good friend Eric Priezkalns, Co-founder at Commsrisk returns this year as the event's chairman . Last year his ability to bring the speaker and the audience closer together in meaningful discussion (and debate) ensured that all of us took away the best from all the sessions. Beyond the speaking participants, we have a full roster of industry leaders and active voices in the risk & assurance community like Amit Agrawal (Group Director, RAFM at Etisalat), Edward Granillo (Director, TeliaSonera Group-wide RAFM), Pedro Bravo (Revenue Assurance and Credit Scoring Manager at NOS), Ahmed Saleh Benatif (Director of RA at STC) and the list just goes on. In such a rich gathering of domain experts, I for one would expect something fantastic to emerge from the planned sessions. The sessions themselves are keyed towards focused discussions around emerging technologies, evolving risk frameworks and a little bit of magic (by yours truly).
In keeping with the theme of Prague, Subex also plans to spring a few pleasant surprises for our esteemed customers. Rest assured, we are confident that this would be a User Conference that won't be soon forgotten. We are looking forward to breaking new ground, and jointly going where no risk management expert has gone before!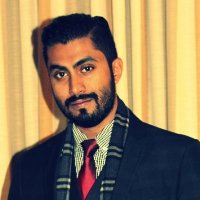 Ashwin joined Subex in 2006 as a part of the Implementation team for Revenue Assurance & Fraud Management. Over the years he has worked with cross-geographical teams to drive value discovery and creation for telecom operators across Middle East, Africa and APAC as a delivery SME and a Business Solutions Consultant. Beyond his work in Subex, he has been involved in some of the most seminal Revenue Assurance public domain centers (both in terms of his work on popular RA blogs as well as his co-authored work on Revenue Assurance for Telecom Operators). He regularly speaks at various industry events on areas pertaining to Business Optimization.