Top challenges faced by modern-day CMOs
Gone are the days when the life of a CMO was simple, and their focus was mainly on advertising, market research, and brand management. Market research and consumer insight were confined to pre-market testing and evaluation of new products and campaigns, and few market's feedback in customer preferences. Today the role of a CMO has changed drastically, and he/she is an equal partner in the growth of revenue and enhancing customer experience as any other CXO.
Interconnected shifts in the technological landscape and consumer behavior are challenging the world's businesses. Technology is changing everything, and early warning signs have been visible much before the Black Swan event of a pandemic. The pace at which these changes are happening is exciting and frightening at the same time.
Are you still wondering what 2022 is going to be like for CMOs?
The role of the Chief Marketing Officer has changed dramatically in recent years. The CMO used to be primarily responsible for marketing strategy, but now they are tasked with much more. Marketing strategy is still a considerable part of their job, but it's not all they do anymore.
They need to take on many other roles, such as being an analytical problem solver and understanding how data will affect their future decisions to create an excellent customer experience.
In 2022, the CMO will have a holistic approach to marketing strategy and adopt new technologies like AI/ML and integrate AI into their workflows.
As the role of the CMO is changing rapidly as technology advances and the competitive landscape shifts, the challenges faced by CMOs are also growing very fast.
Top challenges that will constantly come up in a CMO's radar
As the changes are happening rapidly in the marketing landscape, CMOs will need to adopt a more holistic viewpoint than just the strategic one. Here are the top challenges encountered by CMOs this year.
Challenge #1- Accelerated Digital Transformation
Rapid digital evolution and technology fundamentally transform the way we live our lives. Adaptability is vital for staying afloat. If an organization doesn't adapt to changing times, competitors will leapfrog them. Adaptability isn't only crucial for humans, but the technology we use needs to be adaptable. Quick turnaround times, fewer bottlenecks, workflow automation, and integration are mandatory. CMOs must always look for new and innovative ways to stay ahead of the curve. Also, they must continue evaluating new technologies and platforms and experimenting with different marketing channels.
Challenge #2- Data and data-based insights- mastering metrics in real-time
The data explosion is one of the biggest challenges marketing teams and organizations have faced in recent times. 90% of the world's data today has been created alone in the last two years. With the increasing volume, variety, and velocity of data available from various sources, it has become challenging to get a clear picture and meaningful insights from this massive volume of data.
According to an IBM survey, at least 80% of CMOs still rely on traditional sources of information such as market research and competitive benchmarking to make strategic decisions. Similarly, more than 60% rely on sales trends and campaign analysis.
It has become tough to analyze these vast data to extract valuable insights in real-time and use these data-driven insights to improve products, services, and customer experience effectively.
Challenge #3- Owning the customer experience
Customer experience is another area that CMOs need to focus on to succeed in the future. It's been predicted that customer experience will overtake price and product as the key brand differentiator.
According to Accenture, only 25% of brands feel they are behind in terms of customer experience. Traditionally also, companies have had clear silos between marketing, sales, and customer service. In order to be customer-centric, the customer journey needs to be seamless. Today's CMO is expected to do more than blanket customers with brand awareness and messaging. They need to reengineer the experiences that bring technology and people together in a more human-centric manner to improve and put customer experience first.
Challenge #4- Delivering Personalization
CMOs understand that relevance is hugely important. Because when the content is tailored, the audience is more likely to pay attention. When it comes to engaging with content, people now have shorter attention spans than a goldfish.
Personalization provides the answer to this challenge. According to McKinsey, "Personalization can reduce acquisition costs by as much as 50%, lift revenues by 5 to 15 percent, and increase the efficiency of marketing spend by 10 to 30 percent."
Challenge #5- Identifying the right technology
The proliferation of digital channels across multiple platforms and devices with the increased demands of analytics and insights inevitably result in a much greater need for technology. But identifying the right technological trends and developments is not an easy task in the marketing technology (MarTech) landscape as it is extraordinarily complex. CMO will need to understand the solutions available and identify the right partners to solve these technology-related challenges.
Challenge #6- Structure and capabilities of the marketing team
With digital and consumer centricity playing a more prominent role across the marketing and communication mix, finding the right talent to manage this isn't easy. It is difficult to find, particularly those in the marketing organization who have deep domain knowledge in digital blended with broad business acumen- and having both creative and analytics skills- or, at least, the ability to manage and integrate those with these skills.
Challenge #7- Leveraging AI and machine learning
AI is no longer a dream of the future. What you can pragmatically do with AI and machine learning to positively impact your customer experience and marketing is limitless. Let us see how it changes the MarTech landscape and improves customer experience.
Let's look at some interesting statistics for this year.
Seven Roadblocks, One Answer: Artificial Intelligence (AI)
The answer to the aforementioned challenges is Artificial Intelligence (AI) or AI-based solutions. It helps automate repetitive manual routine tasks and encourages professionals to focus on more strategic and creative tasks. It helps increase efficiency and improve customer experience by providing tailored made offers at the right time to the right customers.
The rise of AI, machine learning, and automation trends have a significant impact on marketing. AI is used in power marketing activities such as personalization, targeting, and segmentation. And as AI continues to evolve, it will be even more powerful and able to create custom content and analyse a massive amount of customer data from various sources to derive meaningful insights.
With the rise of AI orchestration platforms in the industry, enterprises are operationalizing AI, enabling scalability, growth, and innovation. AI-based solutions help look beyond traditional customers' basic demographics, interests, behavior, etc., and help manage end-to-end customer journeys. It helps understand customers' unique preferences to earn customer loyalty and achieve hyper-personalization using detailed, real-time data and fine-tune offers accordingly to deliver a better and seamless customer experience.
According to Gartner, 65% of application development will be done on low-code/no-code AI platforms. With its unique low-code/no-code capabilities, it equips anyone in a marketing organization to build AI/ML models in addition to domain knowledge. It helps them build machine learning models without writing a single line of code and helps make faster, better data-driven decisions. It helps enterprises adopt new technologies like AI/ML and quickly integrate AI into their workflows to make data-driven decisions and deliver an excellent customer experience.
So, how is your marketing team approaching these challenges? Do you think AI and machine learning address all these challenges? If yes, let me know your thoughts in the comments section below.
Derive Maximum Value From Your AI Investments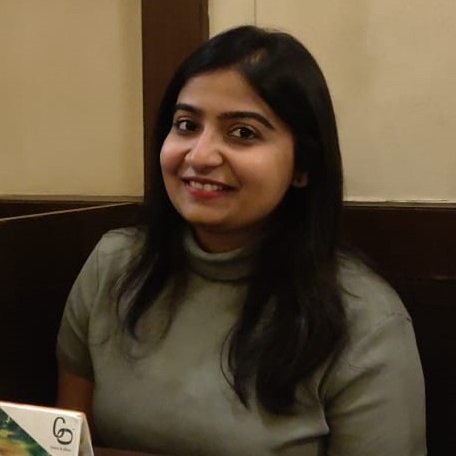 Payal is a Product Marketing Specialist at Subex, who covers Artificial Intelligence and its application around Generative AI. In her current role, she focuses on Telecom challenges with AI and its potential solutions to these challenges. She is a postgraduate in management from Symbiosis Institute of Digital and Telecom Management, with analytics as her majors, and has prior engineering experience in the Telecom industry. She enjoys reading and authoring content at the intersection of analytics and technology.