What are the 5 keys that telecom operators should explore innovative partner contracts
The telecommunications industry has been evolving over the years in this digital economy through technological innovations. The shift between the generation of networks is progressing swiftly, and that sees an impact in business use cases and the BSS/OSS systems that are part of this ecosystem. While there is a huge buzz about 5G today, the 4G rollout is still in progress in certain regions. 5G has opened a host of new business opportunities with augmented reality, self-driven cars, transforming healthcare and more. With this unprecedented pace and agility in the business, partnerships play a very significant role for Communication Service Providers (CSPs), and they need to be well equipped to manage complex wholesale contracts to succeed.
Here are the 5 drivers for CSPs to sign contracts with innovative economic pricing models:
1. Changing Ecosystem of the Telecommunications Industry
The telecommunications industry is experiencing a radical shift in the current scenario with multiple partners in the digital ecosystem. A CSP is no longer isolated in the market, but an integral part of a vital ecosystem. They are collaborating with different vendors and partners to provide differential products, innovative content for new age digital services like on-demand audio and video streaming. All of this puts the CSPs at the crux of all the action. With robust infrastructure and ability to process data in huge volumes, this is a unique position that can be leveraged in this changing scenario.
2. New League of Customers and Partners
The changing dynamics in the industry has given rise to a new league of customers who are aggressive and precision-driven. There needs to be transparency in every aspect of the business. Contract timelines are getting shorter and demanding, while CSPs' business models have not adapted to meet these demands.
Partnerships are very varied, as the demand for better and more innovative content keeps growing, and this could range from a channel, a gaming company to an individual content creator. Strategic partnerships are key, and transparency is essential here as well. With non-traditional partners for these newer types on content, the business model needs to be adaptive and responsive.
3. Embracing Digitalization
Gone are those days when CSPs focus on merely exchanging rate cards among partners to bill the usage of services. Pricing has become increasingly competitive. Margins are shrinking faster than new business CAGR can grow. Realizing returns is taking a longer time than usual. So, how is the market reacting? Well, the reaction has been to explore unconventional contracts that are driven by data volumes. The complexity of rating has increased in digital contracts with tier/ slab ratings, exclusions/discounts, and commitments.
Bill Gates wasn't wrong in the late 90s when he wrote a paper predicting how real money will be made by sharing content online. Last decade has seen massive foray by CSPs into the content space under the pretext of diversification. Few years back, NBC Universal (acquired by Comcast) and Time Warner Cable (acquired by AT&T) were seen more as a change for the video market than for telecommunication. But with new digital technology to distribute content, and not just traditional media channels, CSPs have gained prominence there. CSPs are partnering with the OTT players to provide exclusive content and niche audience services in the form of premium bundles. Operator-led OTT subscriptions have become the new business model driving the revenues through targeted customer segments.
5. Rise of Edge Computing
With billions of IoT devices expected to be in use globally in the coming years, Edge computing will play a critical role in taking the advantage of high-speed data connectivity. Partnerships will become vital with increased collaboration of vendors in the areas of edge devices like sensors, storage, compute & power, etc. CSPs will become the backbone of this network by providing the required connectivity to all partners involved in the ecosystem.
The last 5 years have been crucial for CSPs in transforming into digital service providers, and this has opened a whole lot of new business opportunities and challenges. Digital transformation had been the buzz word in the industry for almost a decade. In hindsight, it is just an enabler and real transition happens only when organizations embrace & evolve with it.
If you are interested in knowing more about managing complex wholesale contracts
DOWNLOAD THE WEBINAR RECORDING NOW!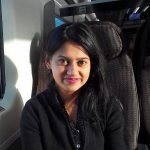 Debolina is a seasoned professional who specializes in Telecom Partner Settlement, Route Optimization, Interconnect Billing and Order Management/Provisioning. She has over 10 years of experience in the Telecom industry and has a vast exposure to customers from all regions. Debolina currently works as a Technical Product Manager where she manages the product management for the Cost Analytics Portfolio of Subex. She is an active contributor on various forums like Actuate, QlikTech, and is also a voracious reader and an active blogger.