How to choose an effective Business Intelligence platform?
Whether you want to integrate real-time analytics into an existing product or corporate site or re-invent your present internal reporting structure with modern analytics, choosing a Business Intelligence platform is a process not to be taken lightly. There's a lot to think about, including the user experience, appearance and feel, vendor support, and whether or not the fundamental capabilities are sufficient. Also, the enormous time, money, and effort commitment! There are several possibilities when it comes to selecting a Business Intelligence platform. Due to the sheer number of players in the market and their seemingly indistinguishable products, purchasers find it more difficult than ever to assess comparisons between market alternatives appropriately. This option complexity tends to result in some erroneous decision-making.
Need for BI platform
First and foremost, determine why you require a BI platform. Are you seeking an internal solution that will enable your users to gain access to the data insights they require and assist them in making informed decisions? Are you looking for a solution for small teams or one that can scale across the organization? Or are you looking to integrate analytics into your customer-facing application(s) to gain a competitive advantage and provide real-time data to your clients? Many businesses are happy to use business intelligence as a stand-alone solution, internal portal, or data visualization tool. Others currently offer an application to their consumers, and a Business Intelligence platform would be a natural expansion of their service. It's critical to pick a vendor whose BI product best matches your goals while assessing vendors. Although the differences are minor, you'll be glad you chose a BI platform that specializes in your use case once you get started.
There are many factors based on which you can choose a business intelligence platform for an organization. These are as follows:
– Level of tech-savviness
The majority of users will categorize themselves as Business Users, Analysts, or Developers. It's critical to know your audience to ensure that they can interpret data in the way that best meets their requirements and abilities. However, we don't propose isolating individuals whose user personas differ from the majority of your audience; it's critical to choose a BI platform that caters to more than just analysts (for example). Make sure your BI platform shortlist includes one that offers an adaptive user experience or empowers any user by automatically customizing the user experience to the user's abilities. In other words, a BI platform that gives you complete control over the entire BI process, allowing you to quickly modify it to your team's or organization's specific needs at scale.
– Ask for a demo
Requesting a demonstration of the platform's capabilities is an excellent way to get your evaluation started. However, simply seeing a pre-recorded example or attending a group session isn't enough. Find vendors that can customize the live demo using your actual, currently used data suppliers with whom you can have an open-ended, exciting discussion about your specific needs. Include everyone (and I mean everyone) who will play a role in determining which BI platform you will use in your final decision. It will help users and stakeholders from various parties guarantee that you're all asking the same questions to fully comprehend how the data visualization software will satisfy your business needs.
– Data Quality and Process
The quality and amount of integration of their data warehouse and underlying ETL/ELT procedures is a hurdle many organizations face when evaluating their data. The centralized repository must be a data source that is unified, accessible, and correct. The most crucial stage in deploying business intelligence tools and analytics is ensuring that functional and operational data systems are trustworthy and dependable from the start.
– Propel your BI strategy
Even the most powerful business intelligence reporting technology is meaningless if it can't connect to your data quickly. So you can get to your analysis faster if the analytics platform provides efficient native connectivity to your data, no matter where it lives. You should access and evaluate your data in real-time without downloading it. With little to no coding effort on your part, you should be able to query your databases quickly. Your BI platform should also give you the option of deploying your analytics in the cloud, in a hybrid environment, or on-premises. Instead of pushing you to modify or buy more products and upsetting your current data architecture, the platform should interact smoothly with your existing data strategy. It should also be simple to integrate with your company portals and other enterprise apps, allowing you to meet your customers where they are. Flexibility is crucial when selecting a Business Intelligence platform, and the total cost of ownership will be higher if the tools aren't versatile.
– Ease of use
Everyone in your organization, regardless of skill level, should analyze their data and use those insights with the correct business intelligence platform. Platforms for BI should adapt to current technology and user innovation. You should select a platform that will scale as your business expands.
Is your organization already using the BI platform? Or is it planning to buy a BI platform to make informed decisions? If yes, please tell me what factors you consider while choosing the BI platform. Let me know your thoughts in the comments section.
A no-code software for business users to visualize, analyze, and share data insights.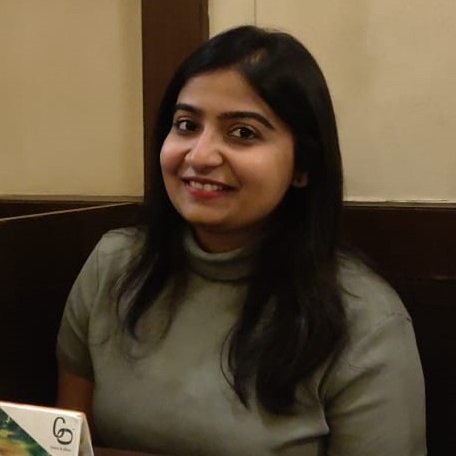 Payal is a Product Marketing Specialist at Subex, who covers Artificial Intelligence and its application around Generative AI. In her current role, she focuses on Telecom challenges with AI and its potential solutions to these challenges. She is a postgraduate in management from Symbiosis Institute of Digital and Telecom Management, with analytics as her majors, and has prior engineering experience in the Telecom industry. She enjoys reading and authoring content at the intersection of analytics and technology.