Customer Protection – More Critical Than Ever
In August 1992, I bought my first house. The property already had an existing landline, and for convenience, we took the line over and retained the same number. The number associated with the line ended '2222', which at the time we thought was pretty cool until we started receiving calls at 3:00 AM from people trying to order taxis! This was my first real experience of 'nuisance calls.' Still, as annoying as getting woken up occasionally by a drunk man or woman ringing the wrong number in the early hours of the morning, at least their intent was quite innocent – they just wanted to get home.
Through the years, I experienced the 'waves' of unsolicited sales and marketing calls from telemarketing companies, which somewhat took the focus off the now occasional 'taxi call.' Industry and regulator schemes do try to keep your number private and/or opt-out from these types of calls helped initially, but the perpetrators have modified and evolved their approach, so these types of calls persist.
30 years on the 'Telesales' related calls have now been eclipsed by something far more sinister – 'the scam call.' This is not a new phenomenon, and many in the UK will recall the first time they got a call from the 'Windows Support team'! However, for UK and Europe, these types of calls have been relatively low historically, but they are increasing rapidly, and there are strong parallels with the USA experience.
In the USA, the term 'robocalling' was created to cover the different types of unsolicited, largely automated calls impacting end customers. The issue reached such a level that in 2017 the FCC brought in rules allowing phone companies to block unwanted 'robocalls' and encouraged carriers to offer customers more advanced call screening options and solutions. However, in 2018 analysis suggested there were still 4 billion 'robocalls' being received per month, with the largest percentage of these calls being 'scam calls.' Due to the continued customer complaints and negative publicity generated from the victims of these scams, the FCC brought in further regulations/recommendations that provided carriers with the approval to 'aggressively' address 'robocalling.' We saw the start of the rollout of initiatives such as STIR/SHAKEN to identify the use of CLI Spoofing – to facilitate the scam. Even with these initiatives, the problem persists.
In Europe, industry groups & regulators have been looking at this issue for some time, but although discussions continue, in most countries, a solution is some way off.
If I look at my own experience of 'scam calls' up until recently as well as my personal landline, I also had a separate business line in the same property. The lines are provided by different UK operators, but over the last couple of years, they have both demonstrated the same behaviors, namely:
Reduction in genuine calls to almost zero. I recently got rid of my business line as it had largely been made redundant by a combination of 'Teams/Skype/Mobile service.
A massive increase in 'Scam calls' across both lines.
Although this article references my experience with my fixed-line services, Mobile phone users are equally vulnerable. SMS provides another channel for organized criminals to scam users through various techniques, e.g., Smishing.
Given that a 'silver bullet' solution is not likely to be available in the near future, it is imperative for European operators to act decisively and proactively to ensure they rapidly implement appropriate solutions and controls to protect their customers. If they do not, they take the significant risk of losing ground to competitors who are seeing enhanced consumer protection as an essential service differentiator, handling increased levels of complaints and customer churn, and having to also deal with the associated negative publicity. There is also an inevitability that as the impact of scam calls increases, we will see increased regulatory pressure/intervention on operators to act anyway, so addressing the issue proactively is the sensible approach.
At Subex, we have over 25 years of experience working with telecoms operators to proactively mitigate fraud and security risks. Our team has created the Consumer Protection Service to support operators in proactively identifying scam calls and other types of unsolicited behaviors by leveraging protocol analysis and AI/ML techniques on traffic.
Find out more about our service and to see how we can help you deliver enhanced protection to your customers.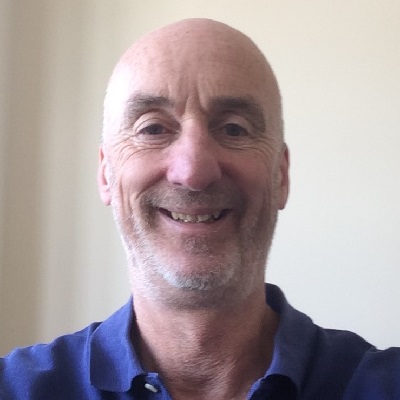 Will Richards has worked in the Telecommunications industry for over 30 years, specializing in Fraud Management for the last 20 years. He has fulfilled a range of roles during this time including, operational management, product management, presales & consulting and has played a central role in the development and launch of a range of Revenue Management solutions. He is also a member of the Board of Directors at Telecommunications UK Fraud Forum. Will has over a decade of experience working with Subex where he has provided consultancy and support to telecom operators across 6 continents. He is also a Certified Fraud Examiner (ACFE) in good standing.