Critical Revenue reporting Measures in Telecom Business Assurance
In the highly competitive and rapidly evolving landscape of the telecom industry, telecom operators are expected to expand significantly to bring in optimised profits. In this context, revenue assurance has greatly evolved in its role as a business controller to a business enabler.
Revenue reporting is a critical area of CSP business. Here, operators face severe challenges when it comes to computing revenue across earned and unearned revenue, compliance, recording of financial data. The operators also find it hard to identify leakages within order to cash processes, voucher generation (electronic and physical), starter kits and handset bundles, pre-provisioning processes (shipment of stock and invoicing of channels), etc., leading to miscalculation, siloed process, inaccuracies in customer collection data or overstatement/understatement of revenue.
Accounting validations to identify revenue leakage
The existing sales process across all channels for prepaid and post-paid services comprise crucial configurations and validations. When clearly documented, these validations provide important insights into potential areas of revenue leakages within an operator's accounting activities. The 'need to follow' configurations and validations for prepaid and post services is described below:
 Prepaid validations
 End-to-end process validation: Involves computation and validation of the complete process from demand forecasting to voucher generation, voucher transfer, starter kits to warehouse etc. Every single discrepancy observed in this process gets highlighted with the result of the end-to-end support performed in the validation.
Stock management review: It helps understand and measure the entire stock management process at the warehouse for recharges as well as starter kits including voucher or roaming recharge packs. If gaps are identified, a mitigation plan can be recommended.
Distribution process review: This involves a fulfilment process review for all recharges and starter kit sales. It is majorly recommended to identify issues around distribution
Invoicing process validation: This validates the invoicing process for sale of recharges and starter kits. It can highlight issues around invoice quantity, denominations, tax, etc.
Account receivables review: This helps understand the account receivables for all vendors and compare this against the bank guarantees to derive the net receivables. Through this, operators can identify those vendors with net receivables that increase bad debt
Independent method analysis: This involves independent calculations of liability based on billing methods and compares these with financials to identify discrepancies. It helps operators analyse the product constructs and their impact on deferment of revenue
Report and transaction analysis: This includes an independent review of revenue by analysing IT reports, usage transactions, subscriptions, other adjustments, expired vouchers/balances, and deferment logic for monthly rentals. It gives operators a holistic overview of revenue flow and liability.
Postpaid validations
Configuration validation: This validates the configuration of charge code to GL code between Billing system and ERP for accurate integration of automation revenue flow
Billable versus billed validation: This facilitates reconciliation to ensure that all subscribers have participated in the invoicing process.
Invoice to ERP: Validation of invoice amount billed in the system against the account receivables created in ERP system
Unbilled revenue: This validation compares usage and other components against reported numbers. It considers analysis of all the components to bring the result in a form for a detailed comparison.
Financial reporting: This provides an analysis of postpaid revenue streams across all billing cycles. It helps to understand and highlight the concerns if they occur.
Current revenue accounting process have in-built mechanisms to identify discrepancies that may lead to revenue leakages. These mechanisms or validations are based on operator group guidelines, review of amounts credited to subscribers, and revenue realized through usage recorded in charging systems. Careful comparisons between different parameters can alert revenue assurance teams about potential leakages, thereby minimizing variances in the earned and unearned revenue computations across prepaid and billed and unbilled revenue computation for postpaid.
Learn More on Optimising Revenue Reporting with Subex Business Assurance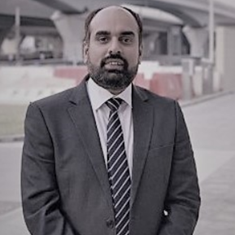 Chandra has more than 15 Years of experience in Telecom Revenue Assurance and Fraud Management. He was part of various telecom operators before joining the consulting services. Chandra is currently heading Subex Consulting and Advisory services as Director. He is responsible for providing Business Assurance solutions to global telecom operators and takes care of group of Subject Matter expert & Business Solution Consultants as part of his current role.