How CFOs in Telecommunications can increase their productivity and lead the change
On reading articles about new Chief Financial Officer (CFO) appointments, we often see directorial boards or CEOs remark that they needed "a strategic finance officer" or someone who can "partner with key stakeholders to define strategy."
With data and risk falling under the prerogative of CFOs, these executives are emerging as key value drivers within organizations. A study conducted by TCS in September 2019 found that the top 5 areas where CFOs want to invest their energies are:
Technology-enabled business model evolution/transformation
Capital allocation for digital transformation initiatives
New product and service development
Non-traditional risk management
Enterprise-wide analytics, data and talent governance
Comparing this with an earlier study on CFO goals in the telecommunications industry, it seems like not much has changed in the past 4 years. In 2015, the strategic goals of CFOs in the telecommunications industry were listed as:
Gain deeper insights into customer needs as well as P&L drivers
Reduce costs from manual business processes
Accelerate speed through innovative business models
Achieve operational excellence with timely quality business information
Use technology to improve service delivery and profitability
In reality though, as a Deloitte survey reveals, CFOs spend 60% of their time on traditional finance operations including managing revenue, accounting, internal audits, and compliance.
Clearly, transitioning from an operational controller to a leader who drives strategic vision within the enterprise calls for wide-scale alignment between people, processes, and technology.
Here are some ways I believe CFOs can reduce operational bandwidth and shift their focus to leadership tasks:
1. Improve data governance
Revenue and cost reporting are critical in all organizations, and these depend largely on the existing data sets within the enterprise. Every CXO must trust their own data, which requires strong data governance. This could include unifying data within large data lakes, cleansing data, and making it easily and securely consumable in reports. Based on one of their own surveys, the Japan Association for Chief Financial Officers (JACFO) argue that there is a strong link between profitability and structure within CFO organizations. CFOs who participate actively – whether by analyzing return on investments (ROI) or product profitability and making decisions on retiring non-performing products – contribute to increasing the top line.
2. Create a comprehensive risk catalog
CFOs need a well-defined risk catalog for their revenue models, which must also be non-traditional, to adapt to dynamic trends. This can include auditing irregularities, inaccurate rating and billing, and measuring risk around digital transformation. Such a catalog should capture risk comprehensively and define plans for mitigation, business continuity, and continuous improvement.
3. Infuse support across the organization
As CFO roles evolve from revenue reporting to financial planning and analysis, (predictive as well as prescriptive), they are shifting from enabling revenue assurance to delivering business assurance. Thus, financial officers find themselves reaching into areas like customer experience, marketing, sales, and network profitability. It is no longer enough to simply update costs at high level, rather they need to track revenue and distribute the indirect and direct cost to the end consumer to define the customer's profitability or margin. For example, access to ARPU data will help CFOs better validate customers. Tapping into revenue from a user receiving many incoming calls may generate more margin than, say, a customer making high value recharges or paying high rental but without any usage.
4. Use technology and automation
The adoption maturity of AI/ML technologies among CSPs remains patchy. For instance, while there is deep penetration of AI in revenue forecasting, some CFOs still grapple with Excel sheets and lack basic automation like reading invoices, performing credit and debit checks, etc. The absence of workflow automation can deeply impact productivity, especially in situations like the current COVD-19 pandemic when remote working and email communication can cause poor versioning, data duplication, etc., leading to higher inefficiencies.
Despite having the right talent and vision, CFOs may continue to struggle to progress beyond stewardship roles as long as they lack the right tools and technologies.
Subex's consulting and advisory services can help CFOs align people, process and technology through strong capabilities around data governance, risk mitigation, cross-functional transparency, and more.
Looking to transform your finance organization into an agile and strategic one?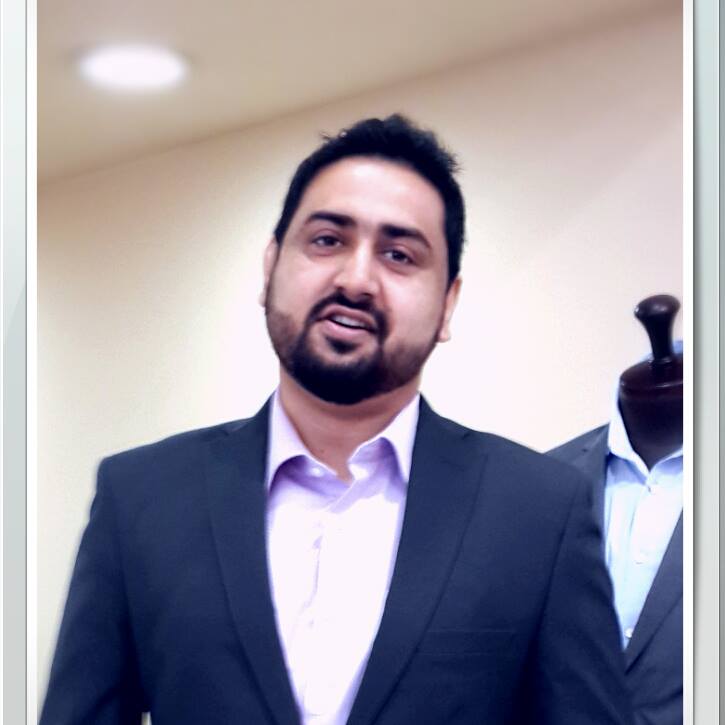 Harmeet is a Director- Business Solution and Consulting Group at Subex. He has over 14 years of  experience in Business Development, Solution Design, Consulting, IT Operations, OSS/BSS product implementation, and delivering customized as well as in-house client solutions to large and small to medium scale Telcos in the APAC and Europe region. He is responsible for Pre-Sales for Subex Portfolio around Digital trust.