Augmented Analytics Platform vs. Fragmented Tools
Gone are the days when the most experienced person in the room made the big decisions. Today, it's data, and not instinct, that drives most business decisions. And the growing volume of data and its complexity mandates harnessing it for quick and sound decisions. According to an IDC survey, the total amount of global data creation will grow by over 163 zettabytes by 2025. So, leveraging data by organizations and individuals to make strategic business decisions has now become more critical than ever!
According to BARC survey, the organizations that are reaping the benefits of Big Data see:
69% chance of better strategic decisions
52% better understanding of consumers
8% average increase in revenue
10% reduction in costs
It requires immediate attention from all the organizations across all industries. But although Big Data is critical to an organization's ability to make efficient business choices, most businesses fail to gain compelling insights. Data usually comes in different types, shapes, sizes, and formats from multiple sources. Many companies use multiple point solutions to handle the various steps in the data to insights journey, creating silos across the organization.
Traditionally, point solutions are built to solve a single problem. Whether providing automation, data-related activities, etc., these tools put their complete focus on offering an effective and efficient solution within their area of expertise. Each point solution requires the development and management of an integration that lets it work with other solutions and the core line of business applications. Flipside, each solution will result in higher maintenance and training costs. Also, point solutions aren't easily adjusted to scale up and can struggle to adapt to new factors that add additional layers to processes.
According to IDC, data workers are using four to seven different tools to perform data activities. Variety of data sources, diversity of data types, data volumes, multiple targets for analytics, and data science outputs results in multiple, complex point solutions. Proliferating points solutions can make data analytics even more complex than it already is. There are three challenges with this approach:
To extract value from the data, proficiency in using each of these individuals' tools is an absolute necessity.
Integrating various points solutions costs a lot of money!
Acquiring these points solutions demand individual ROI for each solution.
The need for a unified platform consolidating various tools in a single solution help eliminate the number of point solution across the data value chain. Current spectrum consists of various solutions across the entire data value chain.
This is where an augmented analytics platform comes to the rescue! Consolidating tools into a unified end-to-end platform gives end-users a frictionless experience, reduces the total cost of ownership, and provides consistent answers to what-next and what-if questions across the data value chain. Gartner states that Augmented Analytics is the future of data and analytics, and by 2025, it will facilitate the most widespread way of consuming analytics. Augmented Analytics platforms (such as Subex HyperSense) can step in with machine learning and AI capabilities to assist with data preparation, insight discovery, and insight sharing to augment how enterprises explore and analyze the data. It also automates data science and ML model development, management, and deployment. Augmented Analytics platform couples together different capabilities of data processing, data management, artificial intelligence, and data visualization into one unified platform. This eliminates the need for multiple point solutions for different data needs across an organization.
Augmented Analytics plays a critical role in addressing the first challenge. Augmented Analytics platform (like Subex's HyperSense) provides automated data engineering and ML modelling capabilities, which goes a long way in alleviating the need to be proficient in multiple point solutions. It democratizes data analytics for the less business-savvy users, i.e., Citizen Data Scientists. It empowers them to build complex AI models without specialized training in data science or programming. Platforms like HyperSense, i.e., no-code AI, provide advanced automated data management, data visualization, ML modelling, and multi-data source integration capabilities in a single unified platform.
With two more challenges of a point solution, let's see how they can be addressed. The cost of integrating multiple point solutions is quite high. As individual solutions have their own specific IT requirements, release policies, and support windows, these can add to a lot of costs and demand individual ROI for each solution. With accumulating point solutions, you ultimately pay for the same thing multiple times. For example, hard costs to the software vendor (accounts, server space, cost of sales, support, overheads). These costs are passed on to the company and the user. That's why many companies prefer the concept of one unified solution as it reduces the number of existing point solutions and eases the maintenance of systems lowering the total cost of ownership. Augmented Analytics platform like HyperSense is a cohesive end-to-end platform that contains data management, business modelling, data science, business intelligence, and case management capabilities in a single unified data analytics solution.  Augmented Analytics platform provides a single source of truth for all the data that easily aggregate data from disparate sources, turns data into insights by building, interpreting, and tuning AI models, and sharing their findings across the organization. Having one unified data analytics platform eases data maintenance, ensures consistency and data quality, and supports better reporting and more extensive analyses.
Augmented Analytics platforms (like Subex HyperSense) with their explainable AI capabilities help remove biases and ensure transparency in decision-making. Compared to a point solution, the augmented analytics platform is easy-to-use, delivers more transparency, control, and reliable information. It will change the way analytics is consumed across the organization. The platform will help in reducing data to insights journey and improve decision-making through enterprise-wide democratization of analytics.
Is your organization still using multiple point solutions for different data needs? What are the challenges associated with it? Is there any plan to adopt a single unified data analytics solution across the organization? Please share your thoughts in the comments section below.
GET THE POWER OF AI!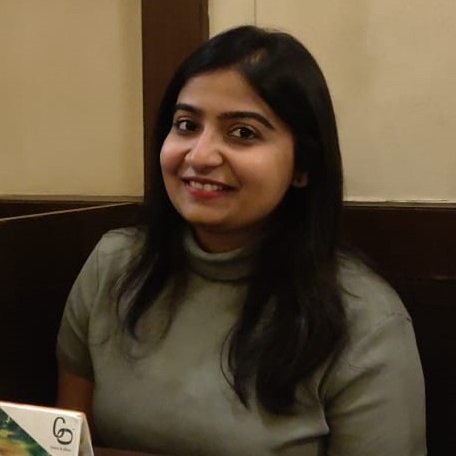 Payal is a Product Marketing Specialist at Subex, who covers Artificial Intelligence and its application around Generative AI. In her current role, she focuses on Telecom challenges with AI and its potential solutions to these challenges. She is a postgraduate in management from Symbiosis Institute of Digital and Telecom Management, with analytics as her majors, and has prior engineering experience in the Telecom industry. She enjoys reading and authoring content at the intersection of analytics and technology.