Assuring Customer experience in an Omnichannel World
As per the Grand View Research report, the opportunity for Customer experience management (CEM) solutions looks extremely promising and competitive, with the market size valued at USD 7,540.6 million in 2020 and an expected CAGR of 17.5% from 2021-2028.
Shifting Customer experience towards an Integrated Customer-centric strategy
 With Digitalization, customer experience management is shifting towards an integrated customer centric strategy that demands Omnichannel data from multiple channels like Store, Kiosks, Social, Mobile, Web, Field service, Contact center, Direct sales etc. With digital transformation and rising competition, Communication service providers (CSPs) need to adopt the way of Omnichannel customer engagement, to lead on customer satisfaction, opportunity gain, cost optimisation etc.
Omni-channel strategies for businesses deliver several benefits such as self-serve agility, rapid dispute resolution, cross-selling, personalized experiences, and more. This helps to build cross channel integration and improve customer journeys to achieve overall business growth.
Need of Digital Customer Journey Analytics adoption
Communication service providers often focus on improving network speed and quality, they also aim to increase agility via self-service, converged billing, and consolidated resource management systems. However, they are not sufficiently agile to deploy flexible, automated, personalized, intelligent, real-time customer-centric services. Omnichannel experiences have become table stakes for CSPs. In fact, a Forrester study reveals that telecom companies are conservative about omnichannel investments.
The other issues which are hampering the overall Omnichannel adoption process are factors like low sponsorship to drive real-time customer engagement, siloed B/OSS, and limited cloud enablement for CSPs. From a solution perspective, omnichannel needs high compute and storage for data analytics, data transition, and customer and partner intelligence, which raise investment challenges.
CSPs need digital customer journey analytics adoption for the CSPs to bring optimal experience in terms of customer expectations. In the absence of customer journey analytics adoption, the process of bringing positive business outcomes remains incomplete and does not deliver the expected customer experience. In that case, it might lead to some prodigious Opex or Capex bottlenecks and process inefficiency, causing less profitable growth.
Why CSPs struggle with end-to-end Omnichannel CX and role of Business Assurance:
With 5G bringing multiple complexities in terms of bundling, huge network investment, and dynamic technology change the Omnichannel engagement to improve Customer experience becomes key for CSPs. It requires effective personalization across channels, chatbots as front-line tools, and operate social channels as central that will bring privacy, security, and trust at every touchpoint. With such personalization, if the CSPs are utilizing an Omnichannel system, it has the potential to cause leakages in several areas such as:
1. Customer experience
Analysing customer complaints and contacts to ensure process integrity is a key area to ensure a long-term customer journey. Today, the customer has hyperdynamic nature of interaction with a high expectation of getting their needs qualified on a dynamic basis but achieving the accurate real-time result with multiple segregated data storage is a challenge for CSPs. Operators lack to identify such mass customer impact. Ex- Customer reaching out multiple channels with no access to information increases the person cost.
2. Product profitability
CSPs should get a detailed P&L accounting view for all cost components based on their usage and derived cut-off price point. But it becomes tricky for them to identify some products with high sales revenue, negative or very low margin with a low holistic view and average analysis tools which causes high leakage. Availability of data and designed analytics approach is crucial to bring visibility on the net profits.
3. Ecosystem
Customers need a proper end-to-end delivery of Digital Services, as the value-chain involves a complete ecosystem of different partners, networks, products, etc. With the increasing line of controls such as third-party quality, OTT, IoT services, non-telco platform, service quality towards platforms for M2M, partners, monitoring & SLA, etc., it becomes complex for CSPs to ensure one mode interaction with digitization.
4. Provisioning/ Activation
Vulnerability rises if the customer orders are not recorded accurately and fully, as it becomes critical to monitor, capture and investigate all provisioning errors within agreed timeframes. Failure to keep the customer or business partner reference data synchronized across all systems affects the customer journey. Also, the lack of charging or overcharging non-used services relative to customer demands/requests affects customer behaviour and business.
AI capabilities for Omnichannel enablement
The Ecosystem Omnichannel enablement's could be effectively built with AI and analytics-based models and implemented in the right direction with an approach of Business Assurance. This can be achieved by following two main aspects to this. First is to formulate the right approach that enables digital, measures value, and integrates outcomes. Second is to design a roadmap based on key themes that ensure a successful omnichannel CX program.
How business Assurance plays significant role as business enabler for digital Ecosystem?
As the enterprises are growing customer-centric and striving hard to stay close to the customers, technology convergence and system integration becomes extremely important to engage, record, and intelligently analyze data from various sources. Business Assurance plays a significant role as a business enabler in this evolving digital ecosystem. For the Omnichannel ecosystem, seamless integration and cohesive interface requirements, it can be effectively used as a means of a single source of truth that empowers organizations to transform into data-driven analytical organizations. It also enables to achieve optimum customer behavior in terms of complete, accurate, and on-time delivery of the expected business outcomes.
Business Assurance can enable digital customer journey analytics adoption for the CSPs and bring optimal experience in terms of customer expectations such as efficient response time, easy interaction, educational guidance, collaborative study, and built trustful decisions. The Ecosystem Omnichannel enablement's could be effectively built with AI and analytics-based models and implemented in the right direction with an approach of Business Assurance.
Transforming the Omnichannel Customer Experience for Modern Telcos with Business Assurance.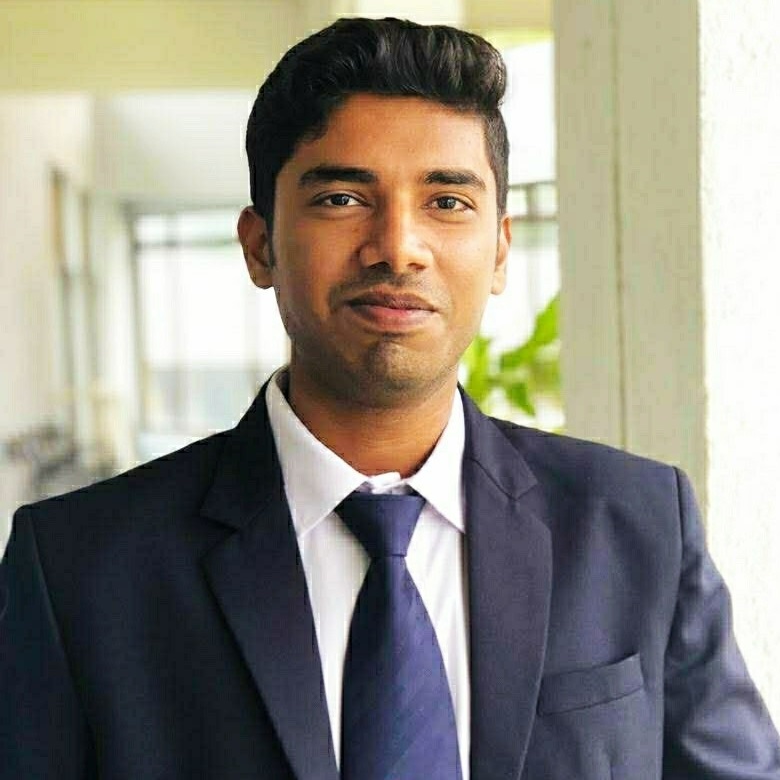 Roshan Pandey is currently working with Subex's Product Marketing team. He is a postgraduate in management from Symbiosis Institute of Digital and Telecom Management with Marketing as his majors. He has work experience across Marketing and sales in the IT and Telecom industry. He is a passionate public speaker and enjoys reading about technology and marketing.