8 Simple Strategies for Telcos to counter Wangiri Fraud
Wangiri is not new rather; it is one of the most commonly occurring telecom fraud. In a recent case, a fraudster gave a missed call to several users of different countries. When the users viewed the missed call on their mobiles, they thought that it was a genuine missed call and called the number back. That is where they got tricked! The fraudulent numbers were unusually long and originated from an array of exotic countries. These were premium rated numbers so when the users called back, the fraudster's intention to extract maximum payment out of them was successful.
In such scenarios, it is not just the subscribers but their operators as well who bear the losses. There is both a direct and an indirect loss for the operator. As per the latest CFCA 2017 global fraud loss survey, Telcos have lost close of 1 Billion USD to Wangiri Fraud alone, which is quite a lot!
In my point of view, Wangiri cannot be eliminated entirely for two main reasons- there is no proper regulation on the carrier business, and there is lack of visibility on the end carrier who is terminating the call. The end carrier who terminates a fraudulent missed call is not aware of the fraudster details and whether the country from which call has originated is a high-risk destination or not.
So, let's look at how can telcos protect revenue and provide great customer experience?
A pro-active approach to minimize Wangiri fraud would be, making the consumers aware of the fraud scheme. If a number appears to be suspicious, a quick search of the number in several free apps available online, would tell the customer if the number is a part of any ongoing scams or not. Several Fraud Management tools are readily available in the market to detect and prevent Wangiri.
Customer Experience Management
As the customer is the king of any business, and hence Telcos need to manage the customer complaints effectively, which will, in turn, reduce customer churns. All employees in the customer care department should be well informed about the Wangiri fraud and how the customer care executives should manage the complaints related to this fraud.
IVR (Interactive Voice Response) Facility
IVR Facility is a pro-active approach that can be adopted by the operators. Whenever a subscriber calls back to a high-risk destination upon receiving a missed call, the operator should have an IVR voice informing him about his called destination. This IVR voice message would make the subscriber cautious to drop the call.
Removal of International Services as the default service for a Subscriber
In India, Telecom Regulatory Authority of India (TRAI) has announced a new mechanism to effectively protect the common interest of mobile subscribers. TRAI has said that international service calling facility should not be activated on prepaid SIM cards without the explicit approval of the consumer. This measure is yet to be adopted by several other regulatory bodies globally.
To protect customers from phone scams, T- mobile has introduced a new network technology. They have rolled out a scam ID by which customers are automatically alerted when an incoming call is likely a scam.
Several other vendors are also coming out with similar technological solutions.
Routing Management of carrier:
When a fraudster carries out the Wangiri fraud and gives missed calls to multiple subscribers, high amount of increased traffic can be observed on the carrier who routes these calls. If an operator monitors this activity, there will be a repetitive trend of increased traffic observed on the same carrier to route these calls. In such cases, an operator must take necessary precautions to route all the traffic through an alternative carrier. Routing the calls through a different carrier will help in breaking the chain between the fraudster and the linked carrier.
Control designing through FMS tool:
Control designing through an FMS tool is required as it helps in early detection of Wangiri activity. An FMS tool assists in the discovery of Wangiri cases by monitoring the number of calls made by the fraudster. Artificial Intelligence & Machine Learning can play a significant role in detecting the Wangiri fraud.
Negative Margin Prevention
In case of a negative margin occurrence, the number needs to be blocked by the operator immediately as it leads to direct impact in the revenue.
I would conclude by saying the famous quote by Bill Gates, "Treatment without prevention is simply unsustainable"- though Wangiri fraud can never end completely, right preventive measures can minimize it significantly.
If you are interested to learn how AI /ML techniques can help you combat Wangiri Fraud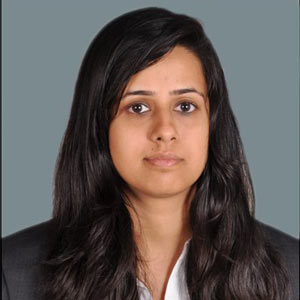 Neha is a Consultant (FM) in Subex' s Managed Services vertical, focusing on telecommunications sector. She has over 4 years of experience in consulting and IT industry with key focus on Fraud Management, Risk Advisory -Telecom, Software Development & IT transformation. She has previously worked with EY & QuEST Global Pvt. Ltd