The Future Success of Telecom Lies in Revenue Assurance
As the telecommunications industry anticipates the next wave of growth triggered by digital disruption, there are a few developments that demand critical attention from telcos. These trends have had a direct impact on the way telecom services are delivered, often impacting the revenue streams of operators. Let's look at the top trends that impacted telecom revenue and see how the telcos needs to devise a revenue assurance strategy to deal with these changes.
Revenue Assurance in OTT Era
The IP revolution that swept the telecom industry over the past decade have brought in immense opportunities for OTT players; but for telcos, it was the beginning of a cataclysm marked by cut-throat competition and revenue loss. Since then, the journey of telcos has never been easy. As OTT players took away the bigger pie, operators had to redefine their business strategies to safeguard their revenue streams. Thus, their priority shifted from traditional services to the new digital offerings that largely rely on IP networks. As the journey commenced, a series of new challenges emerged in the service delivery.
With a large bouquet of offerings encompassing voice, data and video streaming, revenue management becomes a critical concern for telcos. The complexity associated with subscriber management and invoice management has created the need for a real-time revenue assurance (RA) platform designed around analytics capabilities. The automated RA capabilities ensure that the tariffs are implemented uniformly across all subscribers and that the billing system is free from all types of errors.
Technology Integration in OSS
One of the key challenges involved in a telecom provider's transition to a digital service provider (DSP) is to integrate the transactions from different types of networks – say 3G, 4G or IP networks – to a common operations/business support system (OSS/BSS) system. Traditional systems at most telcos were purpose-designed for circuit switched networks and their revenue assurance use cases revolved around batch processing of data. To meet the complex demands created by the new digital offerings, the OSS/BSS needs to evolve to support multiple network topologies. They need to also possess the capabilities to handle large volume of data generated from disparate channels.
The modern approach to revenue assurance allows creation and maintenance of network inventory, network fault management, and automated provisioning of services through real-time analytics. This approach goes beyond the traditional way of analyzing the basic data for billing to identify aspects that impact quality of service (QoS) and customer experience.
Telecom Fraud and Revenue Assurance
The impact of telecom frauds such as international revenue share fraud and SIMbox cloning on telcos' revenues is huge. Global Fraud loss estimate is about $29.2 Bn annually (Source: 2017 Global Fraud Loss Survey) for instance. The risk grows multifold as the telcos move to advanced networks like LTE. Due to the high bandwidth and the advanced capabilities of the devices connected to these networks, monitoring these activities becomes a real challenge.
Real-time revenue monitoring is the only way to address the revenue loss associated with call frauds. The telco should implement a robust fraud management practice that helps them analyze both expected and historical usage pattern to proactively address revenue leakage. With real-time analytics, usage can be monitored across different types of services – voice, data and video streaming. A comprehensive fraud management strategy must also encompass other aspects of providers' environment including the sales channels, networks and the OSS.
In a nutshell : The digital journey of telcos has just begun. Considering the future opportunities, telcos cannot slacken their pace of digital transformation. As challenges around revenue assurance grow higher in the evolving technology landscape, priority should be given to safeguard the revenue across all channels.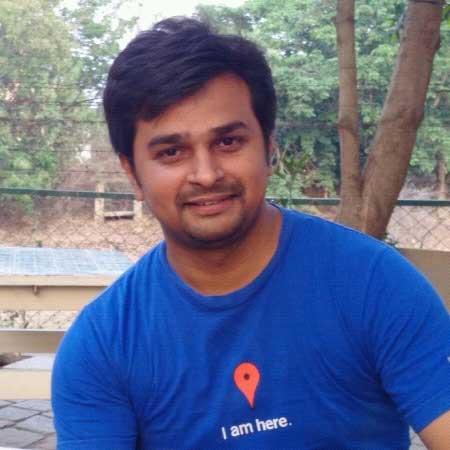 Neeraj leads digital marketing for Subex with focus on Website, Search, social media, mailer automation and MIS. In addition to this role, he also looks after product marketing for Revenue Assurance & fraud Management solutions for the company. He comes with over 8 years of experience spanning across sales, product and digital marketing.