Embrace Cloud Based Solutions
Telecom operators generally procure IT software in silos. This procurement process gets entrenched into weeks of discussions to arrive at the technical solution required as it needs to go through multiple steps like:
Agree upon professional services costs
Internal approvals from chain of commands
Hardware procurement, solution UAT
Finally end up structuring the internal teams to handle projects – commercials, execution, support et al – all coming out of one solution offered by a vendor.
This is how traditional businesses has been running in OSS/BSS space for a while. It gave a lot of opportunities to vendors to flourish and establish themselves. Unfortunately, it has also led to zoning of Telcos' own data in proprietary systems which can't communicate or freely share data among the systems to generate deeper insights or to leverage for specific business purposes.
On one hand, Telcos started to look for solutions or platforms to unify the data structures across the silos, derive customer centric insights – operational or strategic –  in order to generate much needed growth, customer retention and operational costs control. On other hand, Telcos are grappling with issues in solving specific business problems with vendor provided solutions which may or may not bear expected result at the end but consumes very bit of time, energy & money.
Many modern enterprises want to quickly evaluate and leverage low cost solutions to solve specific problems, transfer the accountability for the solution and at the same time partner with established vendors to bring value on the table. More importantly, enterprises are looking for low cost evaluation of the solutions and disown them gracefully if things don't work eventually.
In this software driven world, agility in businesses are getting stressed upon in every business cycle. In the same sense, Telcos need to embrace this change and tryout innovative solutions offered that can bring value propositions, assimilate the value in day-to-day operations with appropriate checks and balances and reap benefits without worrying much on big upfront costs, vendor lock-in, in-house support processes and so on.
There's way to do this. Many progressive enterprises across industries have already started doing it.
Embrace Cloud based solutions.
Imagine a vendor coming up with structured offering in a specific vertical – Telecom Fraud Management – on a secured cloud platform. Telcos who already have FM systems in place could evaluate new solution offered by the vendor based on new Industry trend without getting into long trenched contracts, evaluate the value quickly and either assimilate the new offering or disown it, with minimal pay-as-you-go monthly costs. For specific solutions like for instance Bypass fraud, Telcos can establish the business value proposition with agility using cloud offering.
Many innovative solutions are coming up in the market for which many Telcos are not sure how to bucket them in the traditional tool book. Such solutions not only promise significant operational cost savings but also influence in CAPEX savings, revenue generation and whole lot of other business drivers. Telecom operators need to be more agile in trying out these solutions, establish the business case with low TCO, lower overheads using cloud offerings and reap benefits on a continuous basis.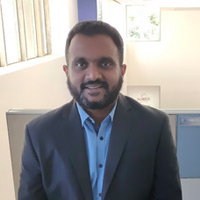 Sai Thilak has 15 years of experience in product development, pre-sales consulting, engineering management, solution architecting, and customer deliveries in Telecom OSS. His responsibilities included leading roadmap and delivery teams in service fulfillment, inventory D&R, and network analytics. He has working experience in different network technologies (layers 1, 2 & 3). He currently leads product management of Network Analytics vertical at Subex. He is a passionate market researcher, a voracious reader, biography & history buff, financial market student, cricketer & twitter enthusiast.