Boost your Campaign ROI through Promotion Assurance
"Why do you love your service provider?"
At the end of the day, this is the billion-dollar question which drives the entire telecom industry. When one ponders the answers, quite a few would emerge – flawless connectivity which helps my business flourish, a well-priced model which keeps families closer than ever, providing a backbone that keeps a country productive, etc. But in most surveys (and in my personal experience), it is the attempt at focused engagement that keeps most of us linked to the same Telco. Giving me freebies on my birthday, suggesting I change my plan to one which suits my business travel (even though the rental might be lesser) or even the act of proactively passing me some benefit during a network downtime adds that human element which tends to create brand loyalty.
From the above, it is clear that successful promotional campaigns can do wonders in terms of customer retention as well as acquisition. With the plethora of analytics tools powering the marketing departments across most Telcos, differentiated, qualified, and value-driven campaigns are a reality. Of course, some have gone farther than others in this regard. But the question which I will explore in this blog is whether this practice creates risks and brings in more issues than it solves.
Now, I look at Promotions and Campaigns from a more general perspective. It's like eating at Dominos. While Dominos makes some decent pizzas and has a large customer base, it faces the same issue as all other eateries – consumer fatigue. This is not just caused by the limited choices (assuming a market where you could only eat Dominos pizzas), but also the sheer banality of the process. In this environment, if one offers a package deal (drink + pizza + lava cake) at 50% of its list price pursuant to a customer also purchasing a premium feast pizza, the break from the monotony of the pizza ordering process itself drives a sense of "anticipatory need." Now, this is the easiest level. Going beyond, if Dominos were to use analytics to understand and anticipate my ordering behaviour and suggests a ready cart with one click check-out, I would be delighted. Too much to ask? Well, the reality is, this is what subscribers expect from their service providers today.
The Inside-Out of Promotions
With promotions emerging as a major business strategy in today's competitive telecom environment, targeted campaigns can help Telcos increase revenue, margin, customer retention, customer satisfaction, and overall brand stickiness. However, the differentiation comes with its own challenges, and so does the ROI. The returns from the campaign greatly depend on how the Telco addresses each one of the challenges. Globally Telcos have allocated a significant portion (around 8%) of their budget for promotions and advertisements, but the results, in terms of campaign ROI, are not as expected. The ineffectiveness of campaigns could occur due to several reasons including lack of planning, improper budget allocation, incorrect metric measurement, wrong promotion qualifiers, incorrect target list, and many more.
Let's examine some of the challenges associated with driving successful campaigns and see how Telcos can mitigate them to gain maximum return from their campaign investments. I will broadly classify them as:
Data Access and Integrity – Each stage in the promotion launch process is critically dependent on the accuracy of the facts from the previous stage. It is of paramount importance to ensure that the raw datasets are accurate, complete, and integral. Unfortunately, most marketing teams do not have access to a comprehensive data integrity engine.
Promotion Complexity – Promotions can widely vary in nature (i.e. the device, vouchers, services, etc.), and most operators do not have a ready-to-use promotion risk matrix or checklist. This leaves assurance teams at a disadvantage to deal with the volume and velocity of new promotions.
Time to Market – Competitor pressure in most regions leads to a very short release/launch time for new promotions. In the absence of automation, this means pre-launch testing is usually sample based, and the test results are contaminated by confirmation bias.
Lack of Automation – Many of the checks required to ensure high ROI on promotions require a high level of automation as manual interventions usually introduce errors.
Regulatory Hurdles: Regulators may apply a cap on certain promotional offers announced by Telcos. For example, In India, there is a 90-day cap on such offers, so the Telcos find it difficult to optimize the market spend and achieve the target within the short span of time.
So, why invest in a Promotion Assurance program?
Having the right product does not always guarantee revenue. Telcos may be losing out to competition due to lack of visibility into how efficiently promotions are rolled out. Promotion assurance programs, which build around modern analytics and intelligent automation techniques, emerge as a winning solution in this context because it helps the Telcos define the campaign KPIs and measure ROI from each on a near real-time basis, so they can take corrective measures appropriately.
Challenges inherent in the current approaches and the evolving marketing conditions pose higher risks to campaign ROIs, and more importantly, might impact the customer experience. It is the need of the hour for Telcos to implement a promotion assurance strategy that focuses on the business, system, process and customer aspects of the campaign.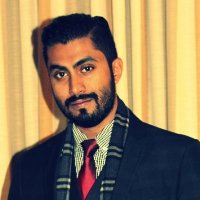 Ashwin joined Subex in 2006 as a part of the Implementation team for Revenue Assurance & Fraud Management. Over the years he has worked with cross-geographical teams to drive value discovery and creation for telecom operators across Middle East, Africa and APAC as a delivery SME and a Business Solutions Consultant. Beyond his work in Subex, he has been involved in some of the most seminal Revenue Assurance public domain centers (both in terms of his work on popular RA blogs as well as his co-authored work on Revenue Assurance for Telecom Operators). He regularly speaks at various industry events on areas pertaining to Business Optimization.