Subex User Conference 2013
Subex User Conference 23rd and 24th Crowne Plaza, Blanchardstown, Dublin
It is that time of year again when we look forward to our annual User Conference. It has rapidly become one of the most sought after events in the BSS calendar. Not just for the range of speakers but also for the focus on our roadmap and plans. And, of course, for a little relaxation.
Last year we were in Vienna, a truly beautiful city. The sessions were excellent, with keynote speaker Daniel Rui Felicio, CEO, Siemens Communications, Media and Technology kicking off the proceedings. Alex Leslie, Publisher of industry blog BillingViews followed him with his 'More Interesting Things' in which he explored some of the more interesting trends and statistics in our industry, such as DNA that you can email and paper that is interactive. Speakers included Paul Fedarb from BT, Dan Baker from TRI in North America and our own John Brooks, who has just been named as the project leader for the TM Forum's Asset Assurance program. To relax we were treated to a guided tour of some of the most famous buildings in Europe, followed by a traditional dinner under the city walls.
This year we turn to Dublin, a great city. Not only will be exploring the city (and a Guinness or two) we have a great line up of speakers and topics. Our keynote speaker is Dr. Peter Cochrane, former CTO at BT and acknowledged industry visionary. We have also asked Alex Leslie back, for some 'Even More Interesting Things' and have added a couple of extra industry experts in the shape of Tony Poulos, Market Strategist with the TM Forum and Eric Priezkalns, Editor of revenue assurance blog, TalkRA.
With such a line up, we can look forward to some lively debate between these often controversial figures, some excellent insights into where our industry is going and an in-depth look at what we have been busy with in the last year.
And, as you have possibly heard, we have been very busy.
We have, for instance, launched our Asset Assurance platform, which has been getting some attention in the media, "Take the Stranded Assets Tests! How to Maximize Time to Revenue?". With financial control and agility being the critical requirements for CTOs and CFOs our solution gives them the tools they need (and their priorities tend to be different) to better manage their OSS assets, reducing time to revenue and allowing them to make better decisions about when to retire others.
We have not been neglecting our other core strengths, and our ROC platform is stronger than ever. It needs to be to help our customers fight ever greater threats from fraud, whether it be at the Point of Sale or on the Wholesale front. Both are threats that stretch into the billions of dollars and need a partner that can remain up to date and as agile as ever to combat these threats.
Our outlook is robust too. With some significant changes since we saw you in Vienna, our revenues are up, our customers and partners are happy and we have been winning some industry awards, such as the Pipeline Innovation Award for our Asset Assurance solution.
All in all, it is has been an interesting, exciting and challenging year. We are all looking forward to seeing you in Dublin to bring you up to date, share some stories and a glass or two of wine – or Guinness – and to provide some insights which will help your teams stay ahead of the game. Our team is working hard behind the scenes to make sure it goes ahead smoothly and provides great value and benefit. We look forward to seeing you there.
If you need more information, then please contact us.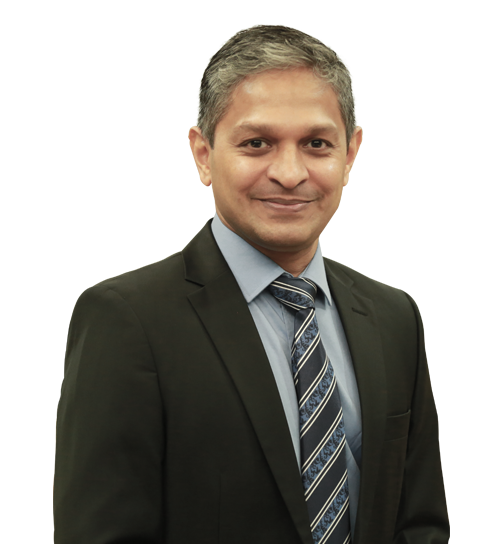 MD & CEO
Vinod Kumar is the MD & CEO and overall responsible for managing the Portfolio Development & Innovation, Client Acquisition & Relationships and Fulfillment teams. Prior to this, he worked in the capacity of Group President of the Company, and has previously handled the role of President and Senior Vice President – Sales at the Company, where he was directly responsible for the worldwide revenue generation efforts as well as the day-to-day operations of the Company's sales organisation including sales, sales operations, alliances, and channels. Mr. Kumar joined the Company in October 1997 and was involved in the development and implementation of the Company's sales strategy. Prior to joining the Company, he spent five years as a marketing executive with Crompton Greaves, and also worked at Ashok Leyland Limited. Mr. Kumar holds a bachelor of technology degree in electrical and electronics from CET, University of Kerala.