Open letter to customers from the new CEO of Subex
Pioneering innovation that creates value for all our stakeholders, with an undeterred focus on customer delight is at the core of what Subex does. As its new CEO, I wanted to take this opportunity to introduce myself, and communicate our continued commitment towards our vision of enriching lives through AI-led Digital Trust.
First and foremost, I want to thank all of you for your loyalty and support towards Subex over the years. We are committed to providing you with the highest quality offerings that meet and exceed your expectations at every step possible.
Serving as an independent non-executive director of Subex since 2015, I fully understand the company's business, and its customers' needs. Today, I am excited to step into the CEO role, with over 2 decades years of experience in the technology industry, and a track record of driving innovation and success across organizations of various sizes and dynamics. I am confident that my expertise in the area of Artificial Intelligence will help us significantly amplify our momentum with HyperSense, and other AI initiatives.
As I take on this new role, I would like to acknowledge and express my gratitude to the outgoing CEO, Mr. Vinod Kumar. His unwavering commitment and dedication to the company is an inspiration to us all, and we will continue to build upon the strong foundations that underpin Subex. Under his leadership, Subex has experienced tremendous innovation, branching out into newer areas of business, while maintaining market leadership in our core areas, all of which enables us to focus on the next chapter for the company.
As we embark upon this next phase of growth for Subex, my priority will be to work with the talented Subex team to strengthen our offerings and ensure that we are creating immense value to our customers to become their most preferred partner in the areas of Revenue Maximization, AI, Cybersecurity, and Identity Analytics. I truly believe that Subex has enormous potential to grow and innovate, and I look forward to leading the company into a new era of success.
We will continue to invest in cutting-edge technologies, collaborate with our partners, and listen to your feedback to ensure that we are delivering the solutions that will help you excel in your respective areas of business. I am excited about the opportunity to work with you, and I look forward to meeting with you in person over the coming months. Please feel free to reach out to me or our team with any questions or concerns.
Taking over the responsibility of leading one of India's earliest product companies into its next phase of growth is a matter of great honour, and I pledge my unwavering commitment to do everything possible to bring a great degree of success Subex, and all its stakeholders.
Thank you for your trust in Subex, and I look forward to your continued support.
Sincerely,
Nisha Dutt
CEO, Subex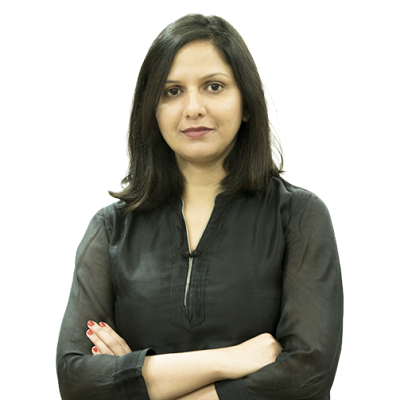 Nisha is the CEO of Subex, where she is responsible for leading the strategic direction for the company and driving its execution by fostering the right culture of leadership and talent development. She has more than 20 years of experience in consulting across mainstream and development projects in over a dozen countries. She has a keen understanding of markets and consumer behavior at the base of the pyramid, and works on addressing a range of challenges for clients across inclusive business divisions, international foundations and development finance institutions.