Agility or perfection? What's the key to business success?
This blog was originally published on LinkedIn by Vinod Kumar.
Ask a group of people to choose between the words 'agility' and 'perfection' and it is most likely that the majority would choose 'perfection.' This is because most people,[1] including myself, have what I would like to call a 'perfection mindset'. Perfection was the central focus in the early part of my career and I spent a considerable time and effort to ensure every small thing was done flawlessly. However, it also meant that I had to trade off on the amount of work that can be achieved during a period of time. On top of this it also added an overall sense of pressure. Just the thought of starting out on a project itself was difficult with a perfection mindset. What should be that perfect opening or perfect background? You can sit and think about it for days. This is when I made the conscious decision to retrain myself to make the move from a perfection to an agile mindset.
Asking the vital question
I must stress here that it is vital to remember that both agility and perfection are equally important.  What is pertinent then is to answer the question of which mindset is more context relevant. Let me explain. Perfection has a lasting appeal. The Taj Mahal wouldn't be one of the wonders of the world if every inch of it were not perfect. The same holds true for the many magnificent sculptures, paintings and monuments created with utmost perfection that they continue to delight and inspire everyone for generations. However, in the current world of limited attention, information overload and rapid change isn't it better to be agile that perfect?
When the power went out for thirty-four minutes during the 2013 US Superbowl, Oreo seized the opportunity with a tweet that read "Power Out? No problem" accompanied with a picture of a starkly-lit image of an Oreo cookie along with the caption, "You can still dunk in the dark."[2] Viewers loved Oreo's quick and witty take on the situation and the tweet was retweeted 10,000 times in one hour—bringing the brand unprecedented levels of customer engagement. The brilliance of tweet lay in the agility of the brand to respond in the moment, and not in the perfection of the ad copy.
Whether it is a developing a tech product or solving a business problem the present environment will benefit more from an agile mindset than a perfection mindset. We see that even companies that refused to take on a more agile approach to innovation have failed. Erstwhile popular brands like Kodak, Xerox and Blockbuster all failed to innovate as fast as their changing environment.[3]
Why agile is the answer?
Customers in today's environment are driven by rapidly evolving expectations, an increasing desire for personalization and demand for speed—making it vital to get products and solutions out to the market quickly. This calls for an agile mindset. Creating a product, deploying it in the market and iterating with continuous feedback is much better approach than developing a perfect product in a linear fashion that may never make the mark. Applying an agile mindset improves not just products and solutions, but can extend to transforming organizational value as well. A 2018 Forbes Insights study of more than 1,000 C-level executives worldwide, found 81 percent of respondents citing organizational agility as critical component in leading a successful organization.[4] Choosing agile over perfection is the logical imperative we need.
Do you agree that agility works better than perfection in the present environment? What changes would you consider as the necessary steps to adopt an agile mindset?
I would love to hear your views on what you would choose—agility or perfection.
[1] https://hbr.org/2018/01/perfectionism-is-increasing-and-thats-not-good-news
[2] https://www.thedrum.com/news/2016/07/10/marketing-moment-101-oreo-wins-super-bowl-dunk-dark-tweet
[3] https://valuer.ai/blog/50-examples-of-corporations-that-failed-to-innovate-and-missed-their-chance/?cli_action=1560516217.943
[4]https://www.globenewswire.com/news-release/2018/09/18/1572556/0/en/FOUR-IN-FIVE-EXECUTIVES-AGREE-AGILITY-IS-MOST-IMPORTANT-CHARACTERISTIC-OF-A-SUCCESSFUL-ORGANIZATION.html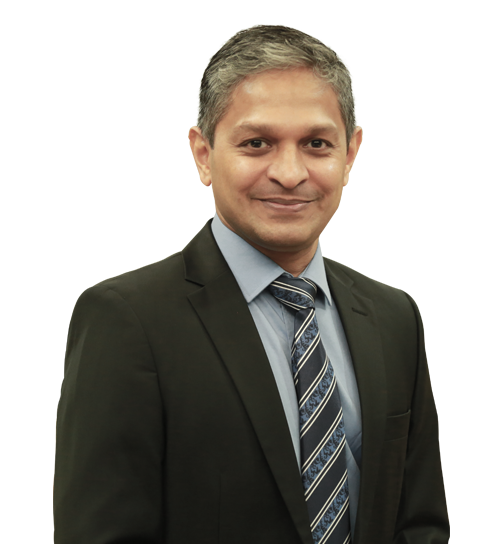 MD & CEO
Vinod Kumar is the MD & CEO and overall responsible for managing the Portfolio Development & Innovation, Client Acquisition & Relationships and Fulfillment teams. Prior to this, he worked in the capacity of Group President of the Company, and has previously handled the role of President and Senior Vice President – Sales at the Company, where he was directly responsible for the worldwide revenue generation efforts as well as the day-to-day operations of the Company's sales organisation including sales, sales operations, alliances, and channels. Mr. Kumar joined the Company in October 1997 and was involved in the development and implementation of the Company's sales strategy. Prior to joining the Company, he spent five years as a marketing executive with Crompton Greaves, and also worked at Ashok Leyland Limited. Mr. Kumar holds a bachelor of technology degree in electrical and electronics from CET, University of Kerala.