A Sentimental Journey
When Doris Day sang the jazz classic 'Sentimental Journey' she described the joy of returning home to the things she had missed. Back here in the 21st century we also feel a sense of joy when we get home, but it's often because we can finally get a reliable internet signal through our Wi-Fi.   Mails download, WhatsApp messages pour in and all those photos and vids we took get uploaded to share.   The sentiment that people feel when they get home and find their internet service is not working is generally far less happy. It's a sentiment that I experienced first-hand, having suffered from a service that was slower than old fashioned dial-up for several months. Web pages with sliding graphical widgets and targeted advertising completely stopped loading. After endless rounds of calling support, listening to distorted 80's pop tunes while stuck on hold, and re-booting of modems I just didn't want to speak to them anymore. In today's marketing vernacular, I was not having a good "customer experience", so I left them and went to another service provider.
Although the initial buzz around customer experience may have died down from a few years ago it is still regarded as the single most important ingredient needed to have a successful business. In a recent report Watermark Consulting studied the cumulative stock returns of the top 10 "Leaders" and bottom 10 "Laggards" in Forresters CX index and found
Leaders outperformed the broader market, generating a total return that was 35 points higher than the S&P 500 Index.
Laggards trailed far behind, posting a total return that was 45 points lower than that of the broader market.
In a world of commoditized products and services businesses now rely on customer experience more than ever to differentiate themselves from the competition. However, in the report 'Customer Analytics: How to make Best use of Customer Data' the Aberdeen Group has reported that
'96% of companies are not fully satisfied with their ability to use data (both customer and operational) in CEM programs'
In order to provide good a customer experience companies need to do 5 things
Introduce good data governance practices around customer data
Create a unified view of customers across all touch points
Profile and segment their customers
Track the emotional impact of a customer interactions with the company over time.
Use that intelligence to guide agents on how to provide the best support for customers.
Enter the world of the customer journey map. A customer journey map (CJM) is a visual representation of all the interactions a customer has with a company, through every touch point, with a measure of the customer's attitude towards the company during those interactions. For example, receipt of a bill may be a negative experience, whereas receipt of some reward, like bonus loyalty points, would be viewed more positively. These sentiment scores may be collected directly through touch point surveys and recording call dispositions, or inferred based on history and through the use of analytics.
Agents that have an immediate grasp of a customer's journey and level of satisfaction are far more successful at resolving issues and upselling than agents who do not have that insight.
The first step in understanding a customer's journey is to introduce good data governance practices and create a unified view of the customer. The Aberdeen group also observed (in their 'Big Data in CEM' study) that
More than half of all (56%) businesses lack a unified view of the data captured across multiple channels and stored in systems such as customer relationship management (CRM), marketing automation, e-commerce and enterprise resource planning (ERP)
Customers should then be profiled and segmented along demographic, financial and behavioral lines. Then, by recording their changing sentiments during various interactions with the company, a picture can be built up of how different segments progress through their customer journeys and it becomes possible to understand which interactions lead to greater customer loyalty and value, and which lead to churn.
Customer journey mapping helps companies to understand their customer needs and provide the kind of personal advice and support that builds trust.   Trust that encourages customers to buy more, stay loyal and spread good news about your business.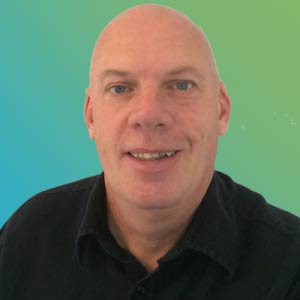 Mark Jenkins has worked in the IT industry for over 15 years as a BI and Analytics consultant, and more recently as ROC Product Manager for Subex Ltd. He has designed and deployed solutions for global companies in many sectors including Insurance, utilities and telecommunications. Mark holds a BSc Hons in Computer Science from Manchester University (UK).