How to empower Business Assurance with Artificial Intelligence at the world of Digital Transformation
TMForum recently concluded Digital Transformation World 2018 event at Nice, France. As the name indicates the key theme of the event was on enabling telecom operators to move their business to the digital world. The event was bustling with fresh ideas, innovations and technology which have the potential to cause disruption in the telecom industry. I represented Subex at the event and we participated in one of the catalysts. Catalyst projects are rapid collaboration initiatives driven by Forum member companies. Forum members work together to create proof-of-concept demonstrations for today's most pressing business, operational and IT challenges.
The catalyst that Subex participated was "Empowering Business Assurance with Artificial Intelligence". The catalyst goal was to bring in Artificial Intelligence(AI), Machine Learning & Big Data Analytics to empower the assurance teams in the world of digital transformations. This catalyst had enabled Subex to collaboratively deliver not only solutions for problems that can be solved using advanced analytics but also to create best practices and standards, helping hundreds of Forum member companies reduce cost, risk, and time-to-market as they transform for success in the digital world.
The use cases we worked on for the catalyst focussed on using AI based Machine learning techniques and advanced analytics to:
Enable Telcos to track fraudsters faster and minimize revenue loss caused by arbitrage
Allow KPI tracking and anomaly detection with a minimal manual intervention
Help Telcos differentiate fraudsters from genuine customers by identifying important features
Telcos we interacted at the event were very impressed with how AI & Machine learning can help them  manage challenges in the digital world.
The highlight of the keynote at the event was on the open Digital architecture and open APIs which provide a platform to rapidly partner and innovate, to deliver business and technology integration between the companies. The biggest announcement at the keynote was on one of the excellence awards, Reliance Jio from India was announced for an award for 'Business transformation' for making greatest strides in transforming its business operation to a low cost, agile and customer-centric model.
The other topics that were covered in the catalyst initiative were Block Chain Unleashed, Blade Runner, Smart Cites, Cognitive Customer care. Most of the catalysts and their theme was around disruptive technologies such as Blockchain platforms, Internet of Things, and Machine learning. This is a clear indication that industry is moving towards using these cutting-edge technologies to solve some of key business problems Telcos are facing today.
The most exciting part of the 3-day event was the Catalyst awards. Of the 25 catalysts that were part of the catalyst program, our catalyst won an award for Outstanding Contribution to TMForum Assets. We were thrilled and excited for having got the award. For me, key take away from the event is, in the road to digital transformation Telcos are looking at OSS/BSS not only as watchdog systems to monitor revenue leakages & frauds but are exploring ways by which these systems can help them generate revenues. We as Subex need to look at delivering to value to our customers considering these business assurance needs.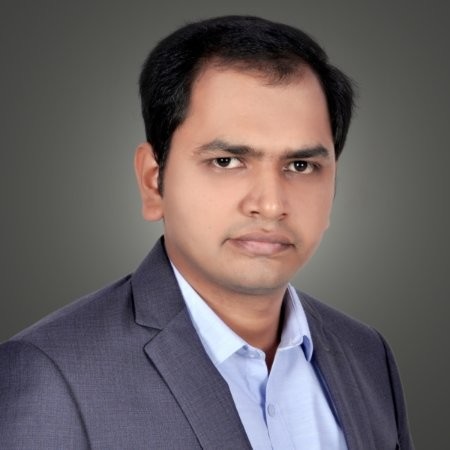 Rajesh is the Director of Advanced Analytics at Subex. He has close to 11 years of experience in the IT industry and his domain expertise are Data Science, Machine Learning, Big Data and Object Oriented Programming. He is a seasoned expert in innovating and building analytics solution on Big Data Environment. He has a strong background in Machine Learning, IOT, Natural Language Processing and Social media.