The growing interest in big data technologies for Fraud Management & Revenue Assurance
The telecommunications sector is no stranger to big data. As a premier vendor for Revenue Assurance and Fraud Management solutions, Subex is no stranger to big data too. Traditionally, our RA & FM applications process billions of transactions every single day. The past few years have been particularly demanding – with the proliferation of 4G, LTE and the upcoming 5G, data has exploded and continues to. Change seems to be the only constant.
The bid management team, I'm part of, is a witness to the change. We are at the helm of affairs in serving our customers needs that come via an RFP.  Over the past year, we are witnessing a key ask in the RFP —
"Does your tool comply with big data technologies like Hadoop"?
The Trend
Request for proposals (RFXs), are one of the modes, through which Subex periodically receives the customer requirements. A key component in Subex RA & FM solution is the database. For many years, RDBMS like Oracle, MYSQL, Vertica, have been the preferred choice for telcos. There is a new trend now – Hadoop.
Telcos are now considering big data technologies like Hadoop. Looking into the trend of RFPs over the past years, gives an understanding of the future. The requirement for big data technologies have gone up two times in the past 2 years.
GROWTING TREND IN BIG DATA ASK

A further drill-down of the requirements is also a testimony to the changing face of RA & FM functions. Few of the key requirements taking shape are:
Data lake: Data lake is becoming de-facto ask. With the explosion of data volumes and data types (structured and un-structured), telcos are increasingly preferring to set-up a common data lake to feed multiple downstream systems
Data quality: Given the importance telcos are now placing for the quality of data, expectation is to procure systems that provide high level of data integrity and sanctity of the underlying data
Analytics & Machine Learning: Clearly, RA & FM functions are now including analytics, insights and pattern recognitions to their repertoire of tools at disposal to combat fraud and leakages. The RFPs are now focusing beyond transaction monitoring and entering the realm of business intelligence and machine learning
Subex Big Data Solution
Recognising the importance of big data and its' relevance to the RA & FM teams, Subex started offering Hadoop as a platform of choice a few years back. Today, we are hosts to many live implementations around the world, processing billions of transactions every single day.
Subex RA & FM solutions with Hadoop as a technology, delivers value on the 4-fronts:
Volume: Capability to handle large volumes of data loads and deliver at scale
Velocity: Forget the days of "T+n" monitoring. Real-time assurance is becoming the norm
Variety: Gleam insights from the good old structured to semi-structured and un-structured data, using traditional rule engines and new age ML & AI capabilities
Veracity: Highest quality of output with high integrity
Big data is empowering RA & FM teams with big possibilities. To learn how you can benefit, talk to us.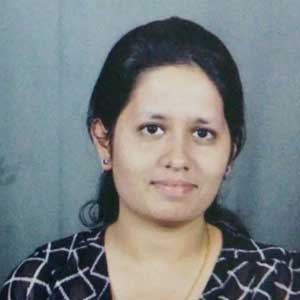 Shradha is leading BID Management Team of Subex. Holding 10+ years of experience within Telecom Domain. Based on recent change in the Customer Requirements she has built an understanding on the technologies like Data Lake Requirements , ETL Tools etc. She is also responsible to assemble bid team with the relevant service / product / business knowledge required to prepare a winning bid, whilst taking ownership of the end-to-end bid process. She has worked with industry leaders like Tata Tele Services Ltd & Bharti Airtel Limited and also holding strong & relevant experience in Business Requirements Gathering, Requirements Analysis, U&R Business Process as well.