Customer Analytics: Walking in the Customers Shoes
In the first blog in this series on customer analytics, the technique of Customer Journey Mapping (CJM) was discussed as a way to follow how customers move from one touch point to the next, and track their emotional well-being during those interactions. In the last blog I described how using a persona to represent a group of customers would allow marketing to get a better understanding of customers. In this blog I will explore how Customer Journey maps can be created for persona to visualize an idealized journey for the group represented. This is now becoming a well-accepted technique for not only improving user experience in software design, but also in the design of products, digital and conventional marketing channels, architecture and many other areas.
There are two basic approaches for creating persona. One is to base the persona on in-depth research of the customers within a market segment, and the other is to base the persona on intuition, sometimes referred to as a provisional persona. In reality, it makes most sense to use a combination of research and intuition, and then verify the persona with those who have front line contact with customers. Generally customers belonging to a company's biggest market segment would be targeted first and a primary persona is created to represent them. If the team creating the persona do not have direct knowledge of the customers in that segment then they will need to conduct research to understand the values and motivations of the group.
Once a persona has been defined then it's possible to look at how the company would engage that persona in a sale, and the hope is that the persona would follow each engagement at every touchpoint, even long after they've made the purchase and are using the product. The framework for this is known as the Customer Lifecycle. There are many versions of this but they all share some basic stages, as described by Jim Sterne and Matt Cutler in a paper called "E-metrics, business metrics for the new economy
Reach: Trying to get the attention of the people we want to reach.
Acquisition: Attracting and bringing the reached person into the influence sphere of our organization. 
Conversion: When the people we reach or have a more established relationship with, decide to buy something from us.
Retention: Trying to keep the customers and trying to sell them more (cross-selling, up-selling).
Loyalty: We would like the customer to become more than a customer: a loyal partner and even a 'brand advocate' Moments of truth
This can be represented either horizontally or in a circular lifecycle type chart
The Customer Life Cycle – Source: E-Metrics Business Metrics for the New Economy by Jim Sterne and Matt Cutler
The persona journey describes how it's anticipated that a particular persona would move through the lifecycle. It would describe the channels through which it's expected they are made aware of a product, how it's expected they would research the product and what would motivate them to make a decision to buy. Key points in the journey where customers decide whether to continue or abandon the process are known as 'Moments of Truth', a term coined by Jan Carlzon, the well-known CEO of SAS Airlines who turned the company around in just a couple of years.
Walking in the customers shoes in this way is not easy, and would normally be done as a workshop with representatives from across an organisation, but it's an exercise that can provide many useful insights. Service quality gaps, cross channel alignment, ways to better engage customers and align internal teams are just a few of the many benefits that come from journey mapping. When idealised journey maps are compared with the actual journeys that customers take then many preconceived ideas about how customers see and engage with the company may get thrown out and fresh ways to engage, retain and acquire new customers be discovered.
In the next part of this customer analytics based series of blogs I will be looking at the security implications of big data and advanced customer profiling, and how regulators around the world are trying to protect an individual's right to be treated equally by large corporations.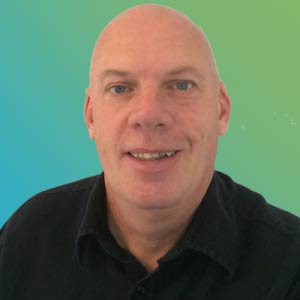 Mark Jenkins has worked in the IT industry for over 15 years as a BI and Analytics consultant, and more recently as ROC Product Manager for Subex Ltd. He has designed and deployed solutions for global companies in many sectors including Insurance, utilities and telecommunications. Mark holds a BSc Hons in Computer Science from Manchester University (UK).