| | |
| --- | --- |
| | Volume No. 24 |
| | |
| --- | --- |
| | We are back with the next edition of our newsletter, and we have some exciting reading material lined up for you. First up, I would like to personally invite you all to our User Conference scheduled for the 24th and 25th of October in Amsterdam, Netherlands. The theme of this year's event covers a prevalent issue that has gained prominence in recent times, and that is 'Digital Trust'. As telcos, we play a huge role in the rapid digitalization of the world that we're witnessing. However, in the race to the digital summit, the aspect of Trust often gets ignored, only to impact the business at crucial stages. |
What businesses need to understand is that Digital Trust is the new lifeblood or currency of digital business, and it wraps around every aspect of it, playing a crucial role in helping them succeed. Our agenda for the User Conference has been carefully crafted to leave the audience knowledge-rich about the concept of Digital Trust, and how each of us play vital roles in establishing trust in the digital world.

On the innovation front, I am pleased to announce that we are now part of the Communications Blockchain Network, in our pursuit to make Blockchain a business reality. We are also working on setting up a Blockchain lab and you will hear announcements about that shortly. We also released our quarterly 'State of IoT Security' report recently, and it has some great insights that will provide a closer look at the security landscape in the connected world.

We recently announced our quarterly financial results, and we closed Q1 with an increase in revenue, and PAT. The space that we compete in is currently in its consolidation phase, with massive business developments reflecting this. Through the decision to move our products to the next phase of evolution with the infusion of AI/ML, our solutions continue to see demand in the field.

Overall, we witnessed an all-round development in the quarter, and we are on track to achieve our objectives in the areas of financials, innovation and customer success. We look forward to your continued support and co-operation.

Vinod Kumar, CEO and MD, Subex Ltd.

Top Stories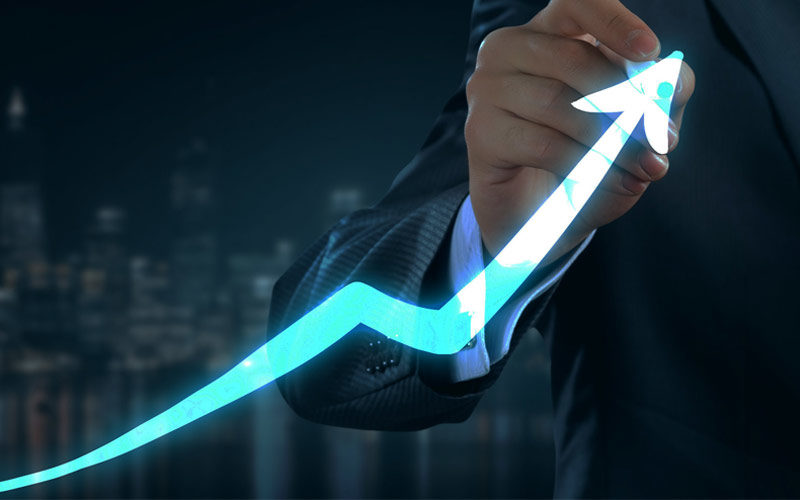 Subex announces FY20 Q1 Results with Revenue of INR 790 million and EBITDA* of INR 152 million

Subex, a leading telecom analytics solution provider, today announced its consolidated financial results for the year ended June 30, 2019. Read more

Telefónica to Partner with Subex on New Cybersecurity Venture



The IoT Cybersecurity Unit brings together the company's excellent cybersecurity and IoT capabilities to create new solutions and adapt its current security offerings to the needs of various segments.. Read More


Subex wins multi-year deal from Econet Wireless Zimbabwe to deploy Analytics Centre of Trust



Subex, a leading telecom analytics solution provider, has announced a deal with Econet Wireless Zimbabwe (EWZ), a leading telecom operator in Zimbabwe, for the deployment of its Analytics Centre of Trust (ACT) offering.. Read More


Subex joins GLF's (Global Leaders' Forum) Communications Blockchain Network



Subex today announced that it will be a part of the ITW Global Leaders' Forum's Communications Blockchain Network (CBN), a blockchain-based consortium which aims to revolutionize the ICT Service Provider industry's commercial settlement infrastructure. Read More

Subex and Rhino Niger Networks sign partnership to offer Telecom Analytics Solutions in Africa



Subex, a leading telecom analytics solution provider, announced a strategic partnership with Rhino Niger Networks to cater to the digital transformation demands within the African markets. Read More
The State of IoT Security Global Report - Q2 2019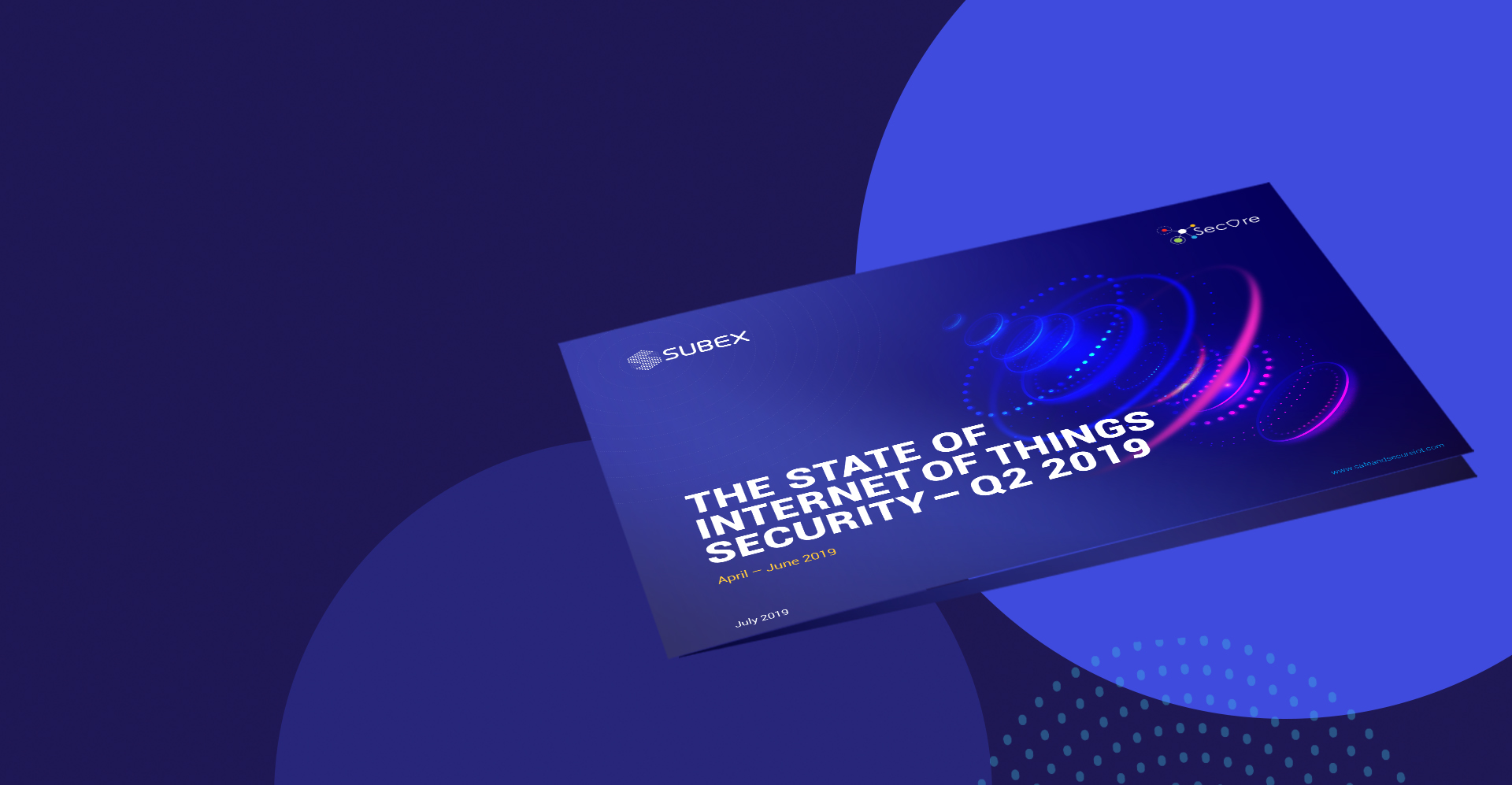 The State of IoT Security Report Q2 2019 – has been prepared from threat intelligence drawn from over 62 cities across the globe through our honeypot. The data includes covers all types of IoT deployments and gives the reader information on the threat environment surrounding them at global and regional levels... Download Report
Thought Leadership

Combating Identity Fraud with AI/ML Techniques



In this webinar, Nithin Gangadharan – Product Director – Fraud Management, discussed about how identity frauds have evolved over the years and different attack vectors of committing these frauds... Get it here


Digital Contract Management



We discussed about the impact of digitalization on telco business partnerships and evolving economic models of digital partnerships. Webinar also covered about moving from traditional to digital contracts and how to manage these contracts effectively... Get it here


Intelligent Network Investment Planning



We discussed about Machine Learning based network investment planning and Capacity Management for future networks. Webinar also covered the significance and relevance of automation in 5G era and how telcos can embrace Open-Source to handle different dynamics of future networks. Read More

The evolving paradigms of digital contract management



Digitalization has opened a plethora of opportunities for Communication Service Providers (CSP) across the globe to transform their traditional service offerings, moving from telephony into content-driven businesses and reaching the status of Digital Service Providers (DSP). Read More
Expert Quote

"The future of Business Assurance revolves around utilization of cutting edge technology to provide a robust ability to optimize business performance and protect the customer experience."

Terri Smith
VP Business Intelligence/System Integrity at T-Mobile USA

Upcoming Webinars
Leveraging Partnerships to gain Competitive Advantage

Webinar will cover the need for partnerships to succeed in the digital ecosystem and how converged partner management can help telcos manage these partnerships effectively. Register Now
Gaining competitive advantage in the mobile video era

Webinar will cover the increasing demand for mobile video and how smart capacity analytics can play a significant role to establish competitive advantage and increase revenues. Register Now
Blogs
Not just another "G", how 5G is Already Disrupting the Communications Industry


In the early days of any transformative technology, there's often an interesting mix of hype, anticipation and confusion. At risk of exposing my long tenure in telecom, I'll ask if anyone else recalls ISDN? ... Read More

Top 5 reasons why telecom operators should explore innovative partner contracts


The telecommunications industry has been evolving over the years in this digital economy through technological innovations. The shift between the generation of networks is progressing swiftly, and that sees an impact in business use cases... Read More

Why Analytics Alone is Insufficient for Telcos Seeking Increase in CX and Profitability?


The past decade has seen the telecom industry embark upon a momentous growth path. The number of unique mobile subscriptions worldwide has almost doubled from 2.6 billion in 2009 to 5.1 billion in 2019... Read More

Artificial Intelligence and Machine Learning – the key to combating Identity Fraud


In an increasingly digitally connected world, identity fraud is a growing problem. According to the Communications Fraud Control Association's (CFCA) annual fraud survey, identity fraud took the top spot as the number one fraud method present globally and at individual companies... Read More
Media Coverage
IoT Security Must Evolve To Survive

IoT security is not properly equipped to handle advanced threats. Traditional IT security does not work with IoT devices, because their processors are often too small for firewalls, they can use multiple communication channels and connectivity types and can have easily accessible online interfaces that are a goldmine for malicious actors. Read More
Customer Preferences Have Created A New Set Of Challenges

Over the last year, the Indian technology industry has seen strong growth as organizations across industries are pushing for digital transformation to meet their customers changing needs. The Indian ICT industry is expected to cross the $200 billion mark in the next two years. Read More
Subex User Conference
Subex User Conference is a perfect platform for our customers to meet and exchange thoughts on various topics. The event provides an excellent opportunity to learn from peers, challenge Subexians with industry problems that influence product roadmaps, collectively brainstorm on improving operations, and share unbiased opinions on product performance. Register Now